Announcement
<center>2005 Golden Jag Award</center>
Posted by
Dave Rea
on Oct 25 2007 at 05:00PM PDT
More editing options
The Golden Jag Award for 2005 is a co-award between two players since the coaches couldn't decide on just one. The first recipient is T.J. Hugney who is a 6th year player and anchored the offensive line this season. The Jags had only 6 returners from the 2004 squad and his line play was needed. He also got into the back field to run the ball when the Jags were bogged down. His teammates refer to him as "Freight Train" when the he enters the backfield.
T.J. started with the Jags Flag in 2000 and then played with the JV in 2001 and 2002. He has been a Varsity player for the last 3 seasons and is one of the 6 year players that we have had come through the last couple seasons. Congratulations T.J., the Jags are proud of you!
Update: T.J. played with the Bucks from 2007-2010, he graduated in 2011. He picked up 2nd Team Defensive honors on the All Patriot Athletic Conference for the 2010 Season. T.J. is attending Lorain Community College and working at Cleveland Pick A Part.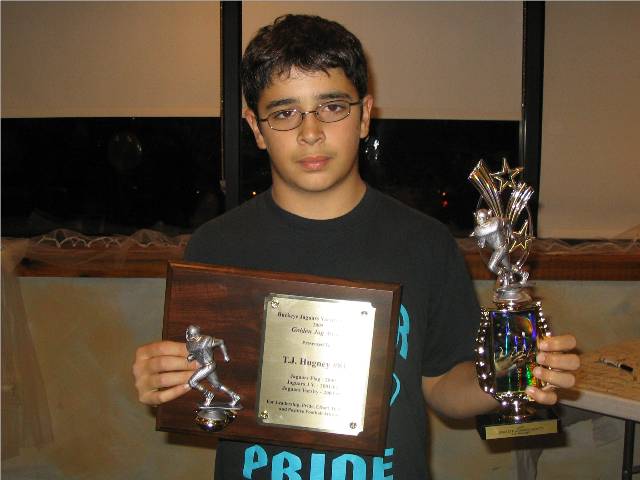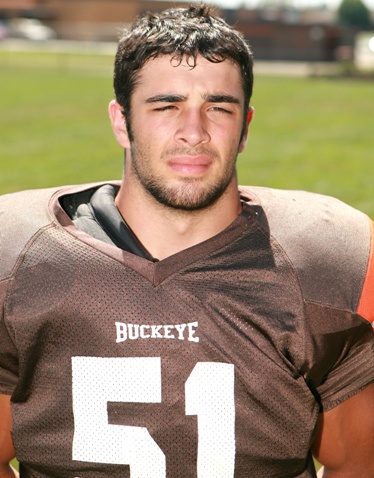 Comments
There are no comments for this announcement.