Announcement
<center>2004 Iron Jag Award</center>
Posted by
Dave Rea
on Oct 25 2007 at 05:00PM PDT
More editing options
This year was the first season for the Iron Jag Award which is patterned after the Iron Antler Award handed out each season by the Bucks Varsity squad at the high school. This award is similar to the Golden Jag but puts the emphasis on Heart, Toughness, Intensity, and Desire.
The first recipient of this award is Joey Arena. Joe had embodied all those qualities that the award recognizes. He is not huge in stature but his heart and toughness more than make up for that. He is only the second Jaguar to receive 2 of the coveted skull and crossbones awards, the other being Joe Hon, handed out for what Coach Mercer calls a "slobberknocker" tackle. Those awards are displayed on the front of the helmet so they can be seen easily.

Joe has been with the Jags six seasons beginning in 1999 when he played on the Panthers Flag Squad, the 2000-02 seasons were with the JV, and the last 2 with the Varsity squad.

Congratulations Joe you have contributed much to the Jaguars during your playing time, and we are proud of you!
Update: Joe played for the Bucks from 2006-2008. He did not play his senior season in 2009 due to a knee injury. Joe is presently attending Cleveland State University and does body building on the side and was on hand at the 2013 Banquet to hand out the Iron Jag to Keegan Varney on the 10th Anniversary of the Award.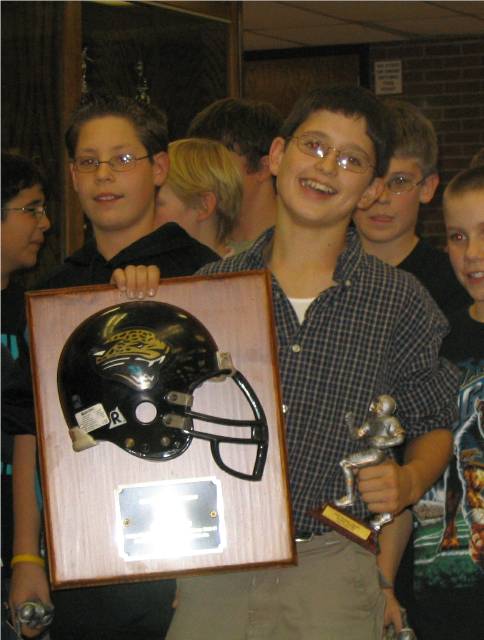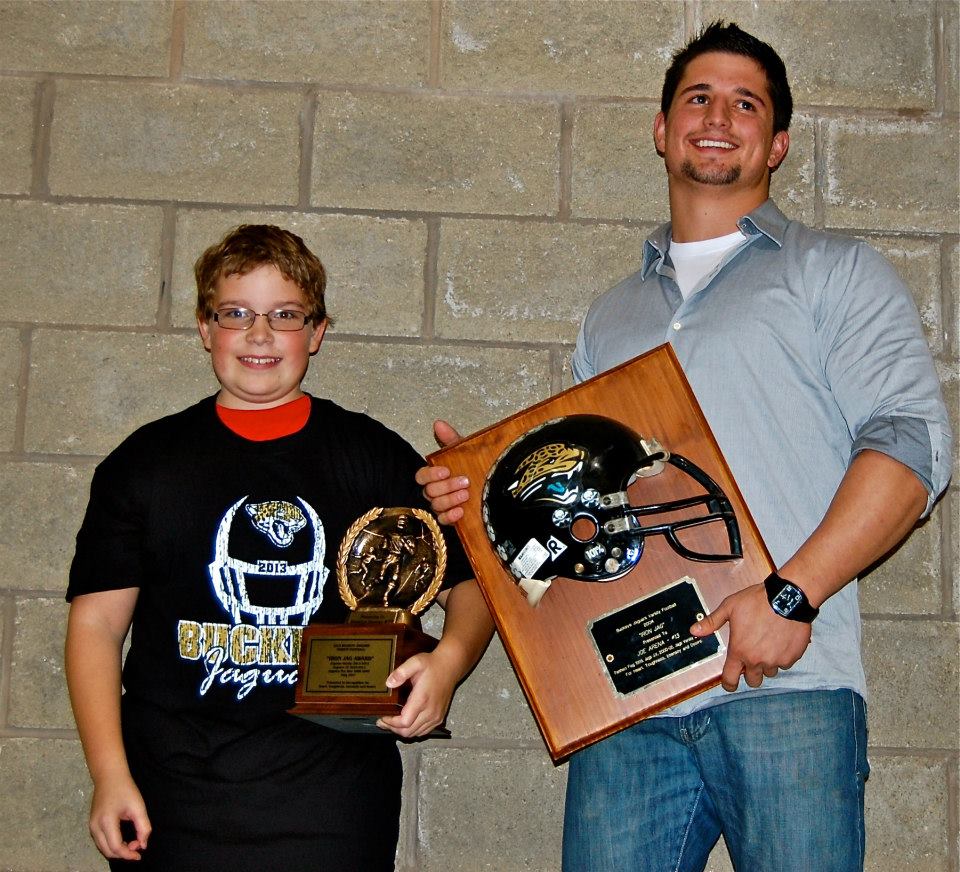 Comments
There are no comments for this announcement.