Announcement
<center>Congratulations To The Jags Varsity Coaches</center>
Posted by
Dave Rea
on Nov 14 2008 at 04:00PM PST
More editing options
Congratulations to Jags coaches Paul Fowler and Mike Arena on their very successful 2008 season. They played 7 regular season games, 3 tournament games at Medina and 3 playoff games for a total of 13. That's the first time a Buckeye team has played that many games. Last season the Jets played 11, and were the first team to win 10 games. The Jags posted a 12-1 record this season. That's a pretty good indication of our Varsity teams success over the last 2 years.
Paul was in his 2nd season with the Varsity and Mike was in his first year. They both have indicated that they will return for the 2009 season and take another crack at a championship run. The pictures above and below are from the Jaguars Award Banquet held on November 12th at Buckeye High School.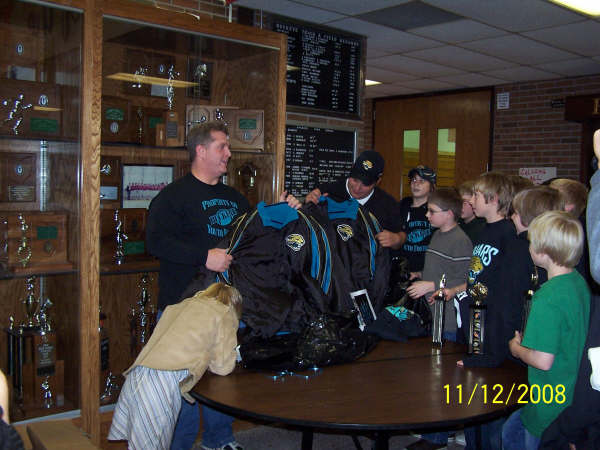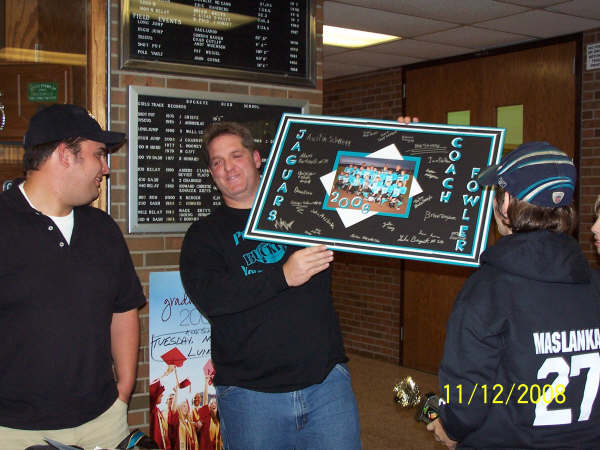 Comments
There are no comments for this announcement.