Announcement
<center>2004 Golden Jag Award</center>
Posted by
Dave Rea
on Feb 12 2007 at 04:00PM PST
More editing options
Ryan McCormick was the recipient of the 2004 Golden Jag Award. He has been a running back and linebacker the last 3 seasons on Varsity, after 1 year with the Jag JV Squad in 2001. He has been a team leader with the Varsity and approaches each practice and game with plenty of heart, pride, and discipline during his seasons with the Jags JV and Varsity.
Congratulations Ryan you have contributed much to the Jaguars during your playing time, and we are proud of you!
Update: Ryan played for the Bucks from 2006-2009. He rushed for 1,324 yards in his career and maintained a 5.7 yards per carry average. He was 3 of 5 on field goals over the last 2 seasons and 48 of 56 on extra points. His 179 points rank him number three on Buckeye's All Time Scoring list.
Ryan graduated in May of 2010 and is currently attending the University of Akron. He was an Honorary Captain for the Jaguars at the 2010 Championship Game.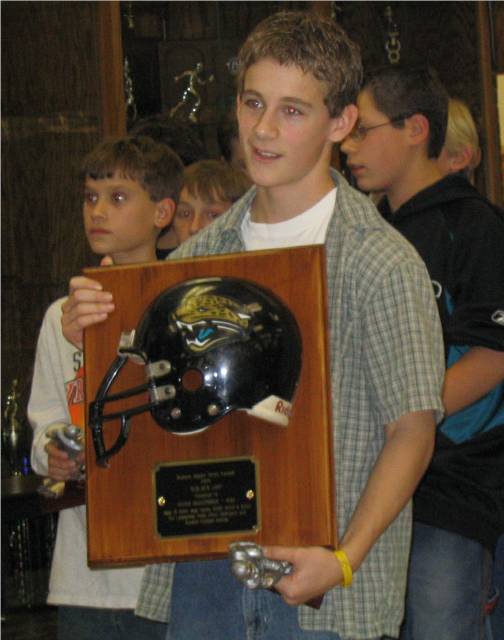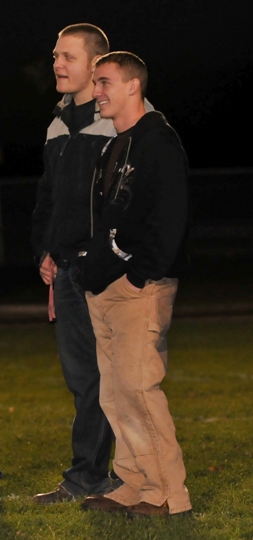 Comments
There are no comments for this announcement.