Announcement
<center>2003 Golden Jag Award</center>
Posted by
Dave Rea
on Nov 23 2007 at 04:00PM PST
More editing options
Tommy Vraja was the receiptient of the 2003 Golden Jag Award. He has been a running back, safety, and punt returner the last 2 seasons on Varsity, after 3 years with the Jag JV Squad. He won the JV Jags 'Coach's Award' at the end of the 2000 season.
He has been a team leader with the Varsity and approaches each practice and game with plenty of heart, pride, and discipline during his seasons with the Jags JV and Varsity.
Update: Tommy graduated from Buckeye in 2009 and is currently attending Ohio Northern University pursuing a degree in pharmacy.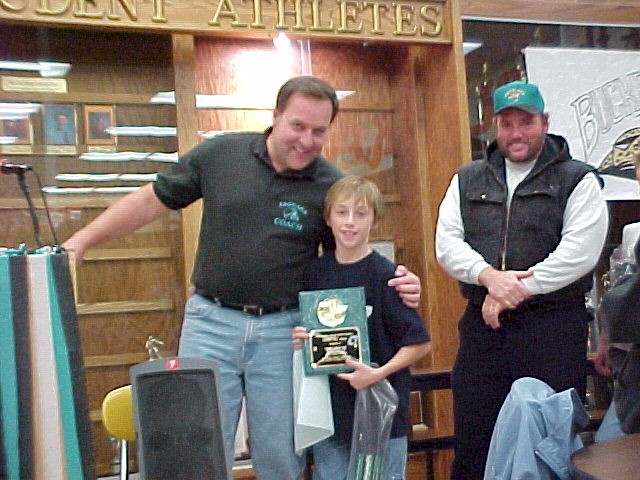 Comments
There are no comments for this announcement.