Announcement
<center>2000 Golden Jag Award</center>
Posted by
Dave Rea
on Jul 29 2007 at 05:00PM PDT
More editing options
Drew Megrey was the recipient of the 2000 Golden Jag Award. Drew was the starting QB for both of the Championship teams in 1999 and 2000.
He was the on field leader of those teams and demonstrated plenty of effort, dedication and pride during those 2 seasons. He played only in those two seasons, but he made the most of it.
Update: Drew played with the Bucks from 2002-2005. He went to 3 OHSAA State playoff games in those 3 years. Ironically Drew was switched to center in high school and was a good one. He was on the 2005 team that went undefeated and was given Honorable Mention as an Offensive Lineman on the All Inland District Team at the end of that season.
He graduated from the University of Toledo in 2010 and coached youth football in the Medina Bees Youth Football organization during the fall of 2010. Drew was an honorary Jaguars Captain at the 2010 Championship Game.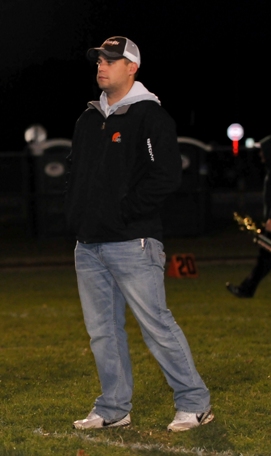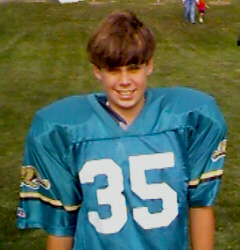 Comments
There are no comments for this announcement.