Announcement
<center>1999 Golden Jag Award</center>
Posted by
Dave Rea
on Jul 29 2007 at 05:00PM PDT
More editing options
Mike Arena was the receipient of the 1999 Golden Jag Award. He played on the Jaguar JV from 1996-1998, and the BYF Championship Squad of 1999.
Mike showed true dedication to the team, as he battled to make the weight limit all year long, working hard in practice and games, and demostrating heart, pride, and discipline that is the base for Jaguar Football. His four years as a Jaguar came to fruition when the Jags won the 1999 BYF Championship by defeating the Chargers 26-6.
Update: Mike played with the Bucks from 2002-2005. In that time fram the Bucks appeared in the State Playoffs 3 times and in 2005 they went a perfect 10-0 the only undefeated season in Buckeye History. He picked up an Honorable Mention to the All Inland District Team as a Defensive Lineman.
Mike helped coach the Jags Flag team in 2000 and 2001 while he was still in school. He then returned to coach the Jaguars Varsity Squad's Defense in 2008 & 2009. During that period they went 24-1 and posted a 12-0 season in 2009 while winning the Varsity Division Championship in the Medina Kick Off Classic and the BDYF/BYFA Varsity Division Championship. His defense allowed 78 points in those 25 games while posting 17 shutouts. He also became the first Jaguar to win a championship as a player and a coach.
In 2011 Mike coached the Jags Defense again as the made the playoffs for the 5th time in a row and reached the Championship game for the 4th consecutive season. They finished Runner Up to the Brunswick Browns. Mike returned for a 5th Season with the Jags in 2012. In September of 2012 Mike became the Head Coach of the Jaguars and completed his first full season at the helm in 2013.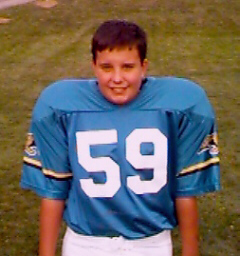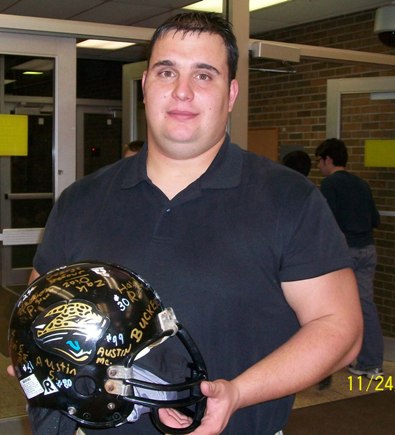 Comments
There are no comments for this announcement.