Announcement
<center>The 1999 Jaguars Are The Champions!!</center>
Posted by
Dave Rea
on Nov 20 1999 at 04:00PM PST
More editing options
The Jags reached the last of their goals Saturday, November 6th, 1999 as they defeated the Chargers 26-7 at Edwards Field in Brunswick. The scored twice in the first 3 minutes of the game, amassing a 20-0 lead at half-time and never looked back as they controlled the game on both sides of the ball!
Good solid line play, great play execution, fine running by our backs, and complete TEAM play all were factors in handing the Chargers just their 3 loss in the last 5 years!!
Coaches Lee Mercer, Ken Pekarek, Cleatus Varney, and Bob Morcom had these kids well prepared for the game and made the dream of bringing the Championship to Buckeye a reality!
Go Jags! We Are The Champions!!!!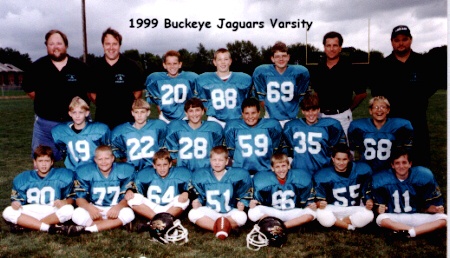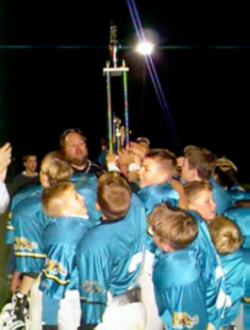 Comments
There are no comments for this announcement.