Announcement
2004 Banquet And Coach Mercer Steps Down
Posted by
Dave Rea
on Nov 22 2004 at 04:00PM PST
More editing options
Jaguars Head Coach Lee Mercer, citing job commitments and personal reasons, has decided to step down after 7 seasons with the Jags. He began coaching in the 1998 season, coming over from the Medina Colts, where he had been a number of years. He started with a Varsity squad coming off back to back 0-7 seasons in their first two years of existence. His first season saw the Jags pick up their first win and go 2-6. Ironically they won the first game of the season and their existance, at Buckeye over the Browns, and the last game of the season at Edwards Field also over the Browns.
In 1999 he took a team that was 1-3 after their first 4 games and guided them to their first BYF Championship, ending the season at 6-3. The next season saw them go 8-0, becoming BYF Champs for the second time. The Jags made the playoffs the last 6 seasons. The 2004 Season was highlighted with 9 wins and a third trip to the championship game, even though they came up a bit short in losing to the CCYF Jets. He finishes with a 38-20 overall record and a .655 winning percentage.
Coach Mercer has always instilled in the Jags Pride, Effort, and Dedication. They have shown those qualities on the field the last 7 seasons whether winning or losing on a particular day. His efforts will be missed by the Jags, and by the Buckeye Youth Football family.
Well done Coach Mercer, we will miss you, and as always with our former coaches, players and cheerleaders you are always welcome at practices and games. Thanks for everything you have done and for being the class coach that always represented Buckeye Youth Football well wherever we have played.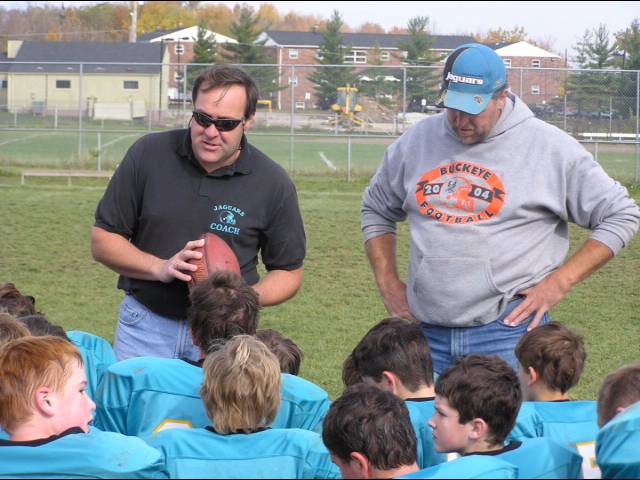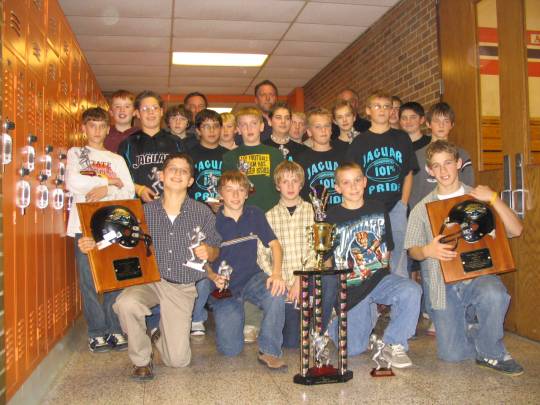 Comments
There are no comments for this announcement.