Announcement
<center>Jags Make The Championship Game But Finish Second</center>
Posted by
Dave Rea
on Jun 15 2014 at 05:00PM PDT
More editing options
The Jaguars JV squad defeated the Titans JV by a score of 13-12 at Brunswick Stadium on Saturday afternoon to advance to the Championship game. This will be the second time the JV Jags have made the game. The other time was 5 years ago in 2009. The opponent this time is the same as last time the Brunswick Jets JV squad.
These two teams have met up many times but the Jets hold the advantage having won 12 times to the Jaguars 3rd. The Jaguars claimed the title in 2009 and since then the Jets have won 3 in a row. The Jaguars will bring in their 8-2 record, while the Jets have an unblemished 10-0 slate, so this should be a good one.
The Jags finished as the 2013 JV Division Runnerup as they lost to the Brunswick Jets 21-0. The Jags finished at 8-3 overall and the Jets went a perfect 12-0 on the season. They had a good season starting a little slow out of the gate and then finished strong. GO JAGS!!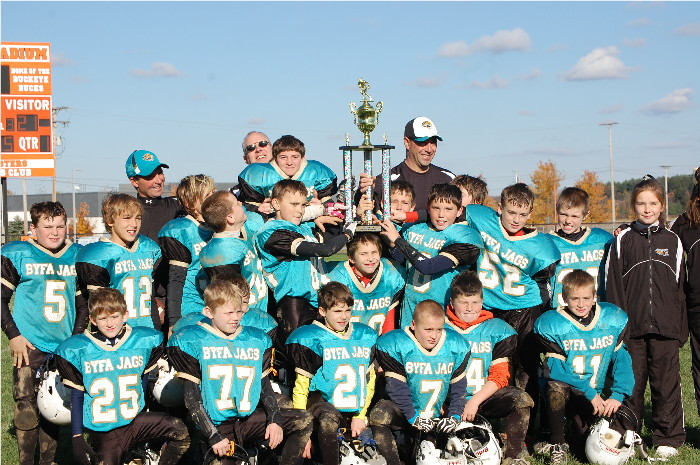 Comments
There are no comments for this announcement.