Announcement
<center>2013 Coach's Award</center>
Posted by
Dave Rea
on Apr 02 2014 at 05:00PM PDT
More editing options
The JV Jaguars 2013 Coach's Award winner is Colin Wright. The award was given out at the Banquet in November. Colin is a fifth year player who finished up his second season with the JV Squad. His brother Freddy won the award in 2012 and next season Colin will join him on the Varsity Squad.
His pride, effort, dedication, and positive football attitude at both practice and games has made him a team leader and deserving of this award. Congratulations to Colin, Jaguar Nation is proud of you!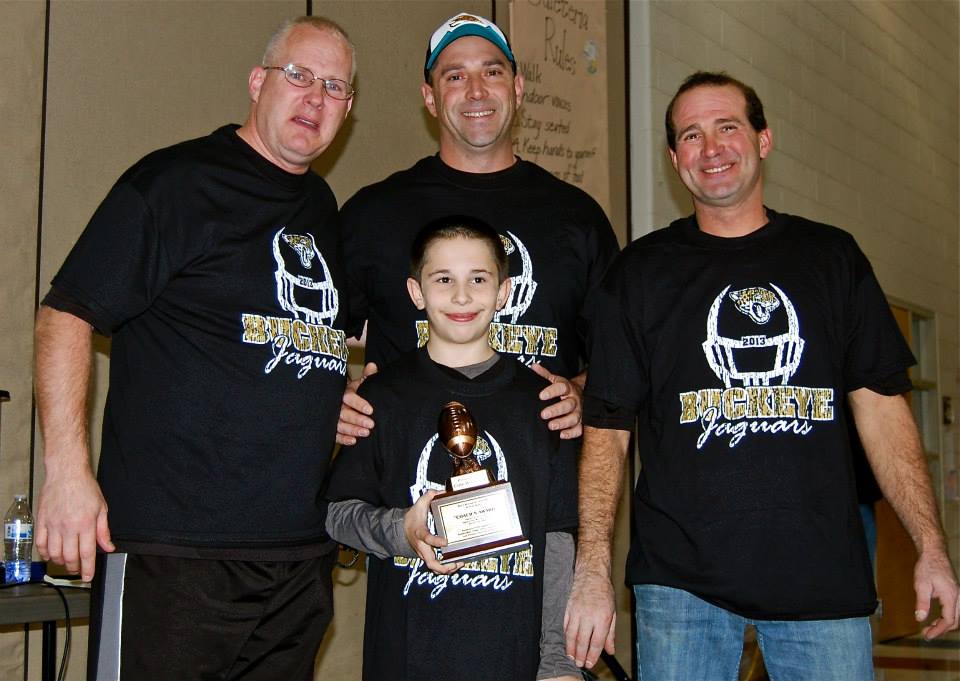 Comments
There are no comments for this announcement.