Announcement
<center>The JV Jags Internet Home</center></a>
Posted by
Dave Rea
on May 04 2019 at 05:00PM PDT
More editing options
The Jaguars JV finished their 19th Season and final season in 2014. The finished with a 2-6 record to end up 49-43 in the 10 seasons that the JV Division had Championships. In the 2013 season they made their 5th playoff appearance and advanced to the Championship game. It was not to be as they finished runner up to the Brunswick Jets JV by a score of 21-0. During the last few years they had fielded smaller and less experienced squads, but that is ultimately what the JV Division is all about, learning the fundamentals of football. In 2009 they won their only championship under Coach Eric Keller and were able to hoist the Championship Trophy in November!
They sent many players on to the Varsity Jaguars each season, which gave the Varsity the chance to compete in the playoffs and a championship each season. The JV Division contains only two age groups, players who are 9 & 10 years old. Age is determined by the player's age as of July 31st.
"The PAIN of discipline is FAR less than the PAIN of regret"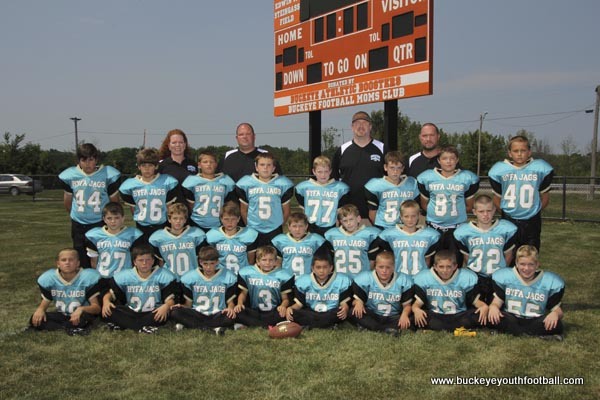 Comments
There are no comments for this announcement.