Announcement
WHO IS FAT?
Posted by
Steve Elliott
on Jul 03 2002 at 05:00PM PDT in 2019 Season
More editing options
Listen up, boys and girls. The time has again come for the West Allis Nationals to determine their FATMAN of the year. Past award winners, Nick Kibler and Chris Marks (aka Frosty the Snowman) had this to say: Kibler: "That's a bull#@&* award given by a bunch of sally salad eaters." Said Marks: "What! Leave me alone!" This year both appear to have strong competition from #41. Since joining the 5-0, #41 has had to purchase several bullet-proof vests before finally settling on one with spandex and elasticity. Needless to say, you won't find this guy at the salad bar. Have a look at our contestant in this 2001 photo. Rumor has it that he will have to add another digit to his uniform to account for the real estate he has since added. PLACE YOUR VOTE ONLINE. JUST GO TO OUR GUESTBOOK AND OFFER YOUR OPINION.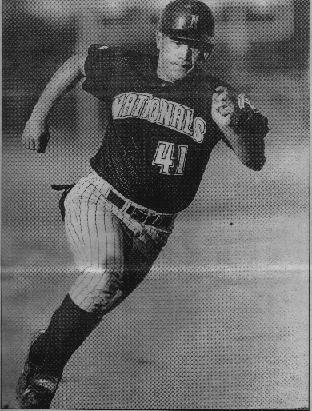 Comments
There are no comments for this announcement.