Announcement
Rotary Cup Basketball Tournament (12-21 July)
Posted by
Coach Mo
on Jun 17 2011 at 05:00PM PDT
More editing options
Our first annual 14U Rotary Cup Invitational Basketball tournament starts 12 July and runs through 21 July, 2011. The first week will involve round-robin play, the 2nd week will be elimination week with the championship scheduled for 21 July.
Presented by coachmo.com, games will be held at Kuban and Garcia elementary schools with the championship game being held at Art Hamilton school. All schools are in the Murphy School district and are located in the Durango curve area. With 3 per night, games will start at 530pm with the last game starting no later than 715pm.
Teams will be placed in 4 team pools at two or 3 of the campuses, depending on the number of entries. No more than 12 teams will be accepted. Teams will play two 15 minute halves, running clock.
A winner takes all event, the champions & runners up will receive awards.
The entry fee is $200 per team. Attendace fee will be $3 for adults, children $1. No food or drink, water only for players.
Registration information is attached below or go to the menu and click on handouts & forms.
Entry fees are due 6 July.Online fee will be at a reduced rate.
Contact Coach Mo for details at 480-217-0175 (text/cell) or via email at coachmo@coachmo.com or Follow us on Facebook @ Coach Mo Basketball
Coming soon: 14U invitational and high school Invitational (August & September)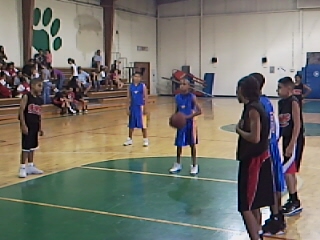 Comments
There are no comments for this announcement.