Announcement
WELCOME TO THE ARIZONA CHEETAHS TRACK CLUB
More editing options
Welcome!
The Arizona Cheetahs Track Club is a community based non-profit organization that provides a USA Track & Field youth program for boys and girls in Chandler, AZ. The Arizona Cheetahs Track Club was established in 1989 to mentor, teach and train youth ages 6 – 18. Our program was developed to provide a positive environment and an alternative to the negative factors facing today's youth offering track & field, mentoring and tutoring. We help develop a strong academic base, discipline and confidence and increase college entrance. Our training is structured to strengthen the athlete's mental attitude as well as their athletic ability. We help them realize their potential both on and off the track, covering the psychological concepts of concentration, winning, losing and competing successfully. In the pursuit of excellence, we are striving to get our youth to believe in themselves, take risks in life, overcome adversity, handle defeat, thrive on challenges and become winners, by developing the positive outlook that turns "ordinary" competitors into winners to achieve greater personal satisfaction. Everyone is given the opportunity to succeed at their own level, thus fostering self-confidence and motivation.
Please click "NEWS" to see up to date information or signup for our email list below and receive the emails.
2019 Enrollment Starts Soon!
Our Annual Clinic and Team Registration will be held on Saturday, January 5, 2019 at 9:00 am at Chandler High School at the Football Field/Track.
MANDATORY PARENT & COACHES MEETING held on Saturday, January 12, 2019 at 9:00 am at Chandler High School at the track in the classroom. Paperwork and payment will be collected today as well.
Regular practices are held at Chandler High School, 350 North Arizona Avenue, Chandler, AZ (off of Erie and Arizona Avenue at the football field/Track) on Mondays, Tuesdays and Thursdays at 5:30pm beginning Monday, January 7, 2019. Come ready to work hard. It's never too late to join.
Club application and information packets can be found under the "HANDOUTS" tab. New participants are always welcome!
Always Come dressed to workout!
Sign Up for the Email List and Don't Miss Any Updates!
We send out frequent updates about what's happening in the club and how to register and get involved.
If you want us to add you to the mailing list, just email us at AZCHEETAHS@YAHOO.COM. If you are not receiving emails, please review this detailed information on how to make sure you receive emails!
Latest News

Don't miss important information on the 2019 Track Season
•Email us at azcheetahs@yahoo.com to be added to our mailing list •Text "azcheetahs" to 84483 to get instant text message updates
•Text "CHEETAHEMAILS" to 22828 to be added to the email list
•Join Us at Chipotle in Chandler by the Mall on Sunday, January 13, 2019 at 4:00pm – 8:00pm for our 1st FUNdraiser. Good time for a meet and greet.
•Popcorn Fundraiser – January 18, 2019 – Please be sure to get your form.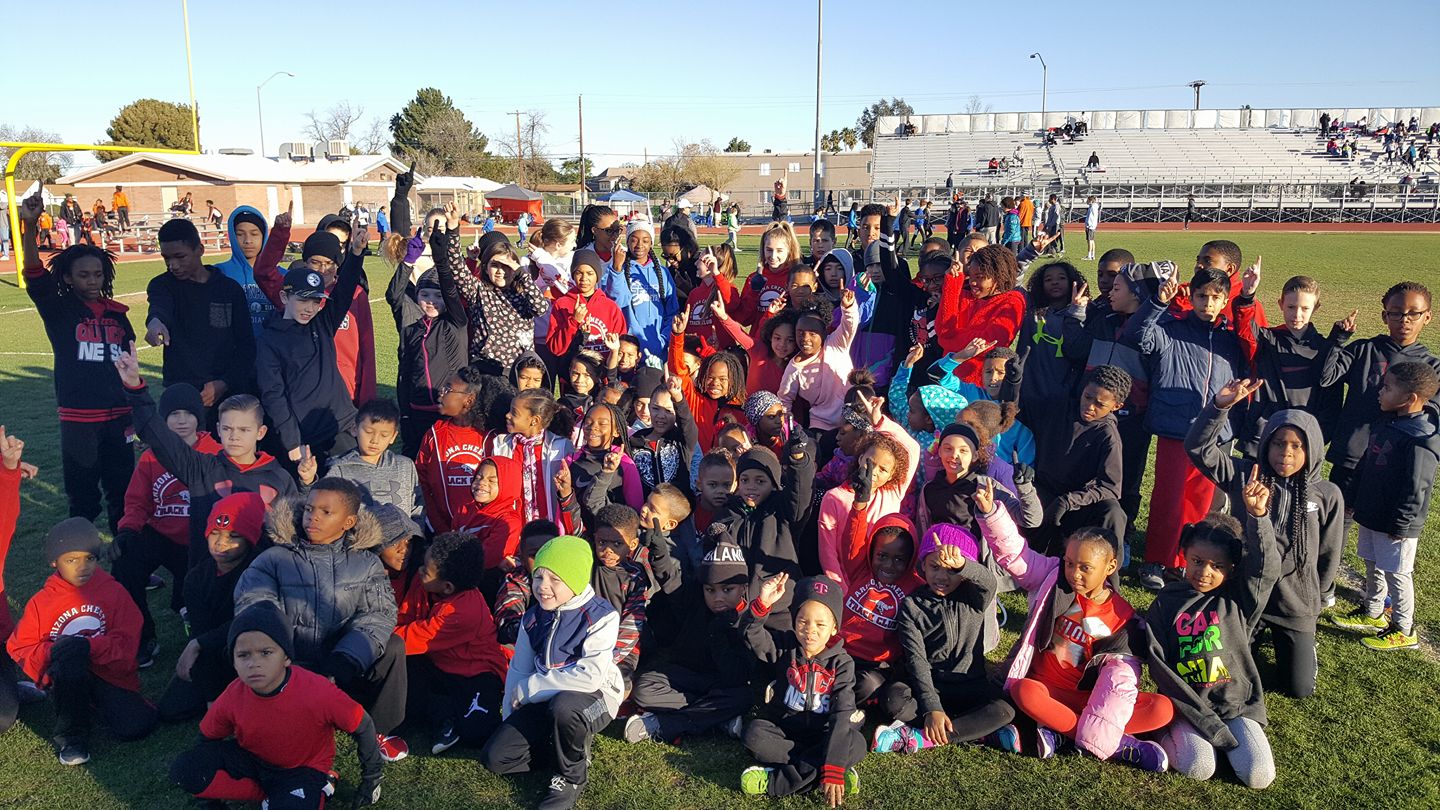 Comments
There are no comments for this announcement.