Our club caters for beginners to elite competitors, where children are encouraged to beat their own best times. New season has just begun, so now is the time to join!
We race 7pm Tuesdays (except during school holidays)

$4 each week to race (3 races and a relay)

Annual membership of $90 includes insurance & membership of Swimming NSW, which entitles you to enter various carnivals, including a number at Homebush Olympic Aquatic Centre.
** Membership is free for children 7 years and under
Your first 2 weeks are free so come down to the Holsworthy Aquatic Centre and have a go!!
For more information: Email: holsworthyhammerheads@hotmail.com
Phone 0412 261 257
Or just come down to the pool on a Tuesday night .. registrations form 6:30pm!!

Congragulations to our 13/14 Year Old Girls
Teniel Sauer, Marisa Wilkins, Alicia Wilkins & Caitlin Michael
who qualified & represented the
Holsworthy Hammerheads
at the Short Course State Championships on the 27th August 2017. This was our first relay team to qualify for State in many a year. Each of the girls swum PBs and the team PB was a whopping
4.57 secs
on the swim at the Area Championships 2 months earlier. Well done girls - we're very proud of your efforts.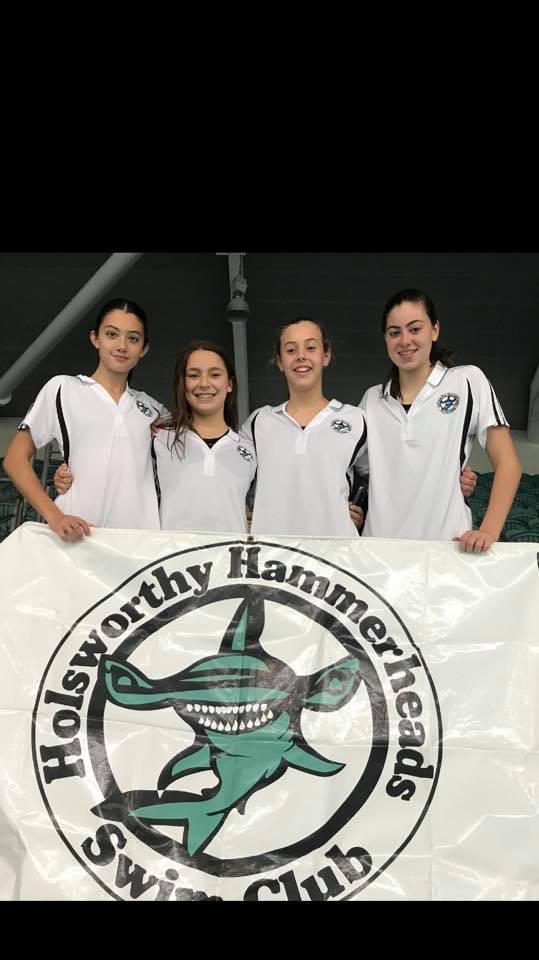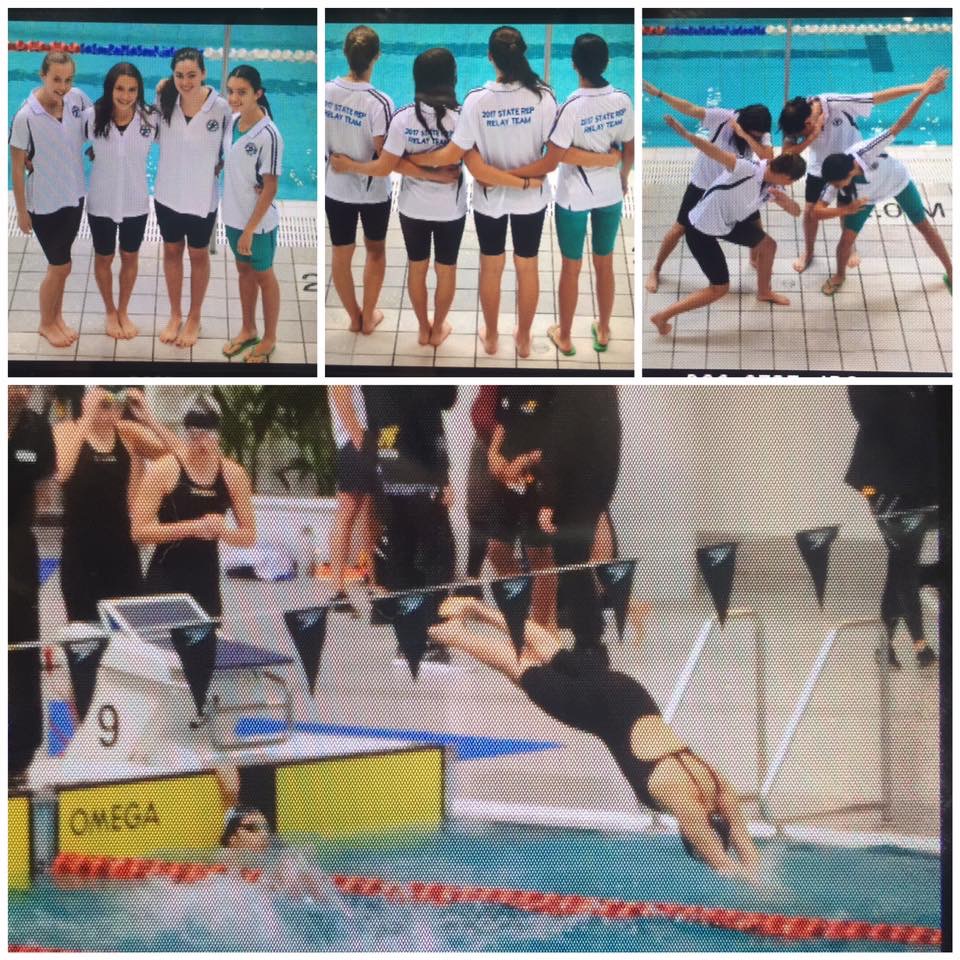 IMPORTANT NOTICE
To ALL HOLSWORTHY HAMMERHEADS MEMBERS, SWIMMERS, AND PARENTS
URGENT APPEAL FOR HELP
The current HHSC Committee is appealing to ALL PARENTS to attend the upcoming AGM and to consider standing for a committee position.
- The life and continuity of our Club is now dependent upon your help -
We have a number of current committee members that either no longer have children at the club or will be moving on so it is critical that we have current parents volunteer to fulfil these positions.
If we cannot fill certain positions (Secretary, Treasurer etc), the life of the club may be in jeopardy.
Any current committee members who can remain in place for the new financial year will provide new committee members full support.
The committee currently meets every 4-6 weeks for 1-1.5 hours so it is estimated that new members will need to commit approximately 1-3 hours per month.
Being part of our committee does not necessarily require Tuesday night attendance.
Additionally, the club requires commitment from a few people to share key Tuesday night roles including Marshalling, Heat & Lane Coordinator, Starter & the Entry Table for Race Entries & Payment. Without these roles filled - there can be no Tuesday nights & without committee members there will be no club!
HHSC Annual General Meeting
Moorebank Sports Club 10am start - Sunday 4th June 2017
Morning tea will be served.
Kids welcome.
RSVP and nominations due by 21st May
Please email: holsworthyhammerheads@hotmail.com or call Tony/Karina on 0414 577 191
All Committee positions will be declared vacant and open.
All current Hammerheads families are requested to attend the AGM and volunteer! This is your chance to have a say in your club!
Please help our club continue to thrive – we need you!
Please be advised that our AGM will be held on Sunday 4th June 2017 at the Moorebank Sports Club commencing at 10am.
Morning Tea will be provided. Please come along and have a say in your club's future.
Congratulations to our Hammerheads Relay team that beat the Swim School Instructors team at the Spring Carnival on the weekend!!