We are looking for 1-2 Pitcher Onlys for
our 2017 17U team.
We will be playing at 18U with Seattle Elite League
for 2017 Season.
Please contact Scott Keene.
Phone: 206-423-5488
Email: irishkeene@msn.com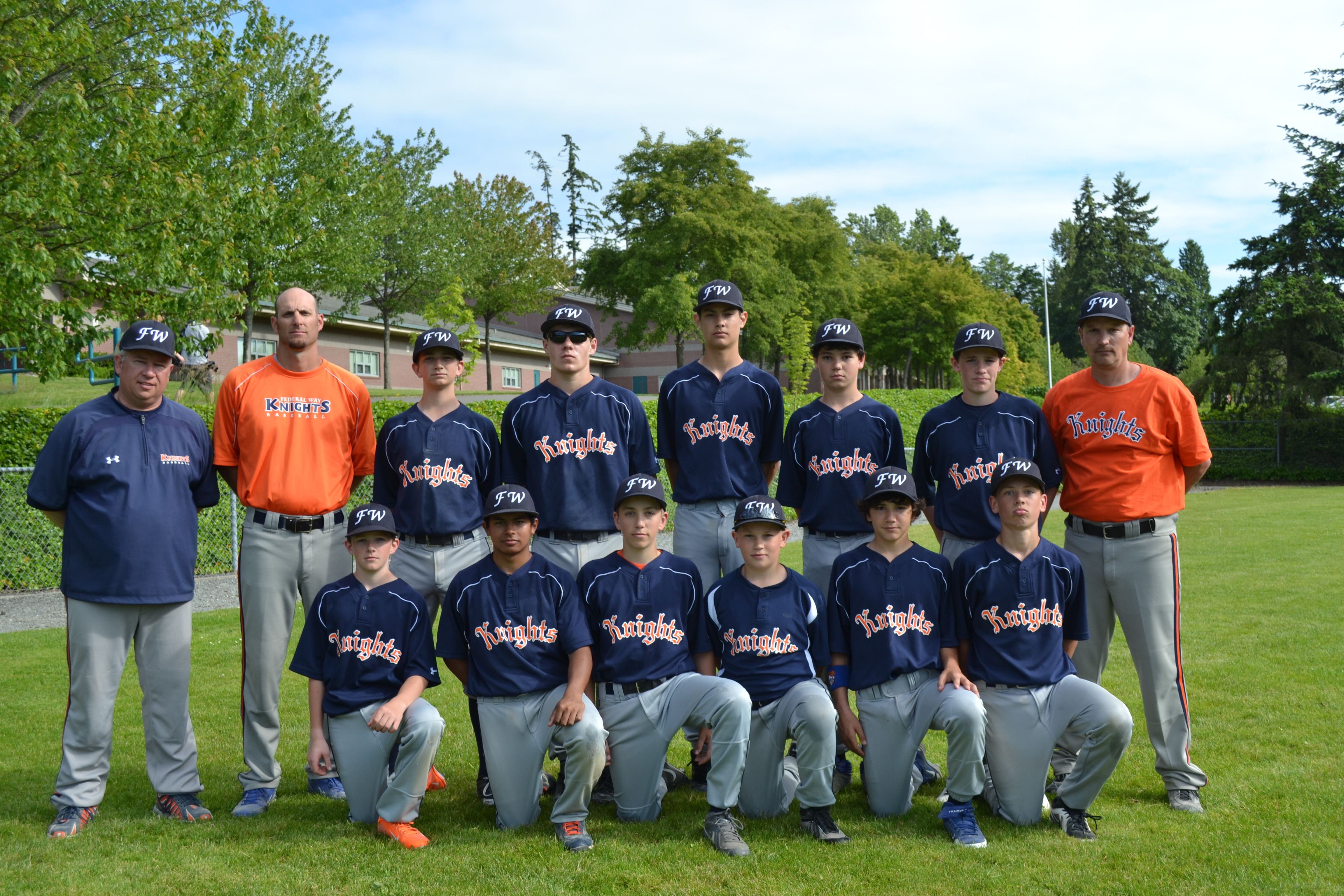 2012 12U KNIGHTS TRYOUTS ANNOUNCED


The 2012 12U FW Knights will be hosting tryouts to fill out their roster on
Thursday, September 8th from 6:00 to 8:00pm.


Added to this years coaching staff is Federal Way High School coaches Danny Graham and Joe Haworth.




Location:
FWNLL Fields
450 SW Campus Drive
Federal Way, WA. 98023