IN THE SAME WEEK..... 2 MAJOR MOVES HAVE BEEN MADE THAT IS FOR SURE GOING TO CHANGE MINOR LEAGUE FOOTBALL FOR YEARS TO COME. TEXAS IS THROWING THEIR HAT INTO THE RING OF HOSTING NATIONAL EVENTS AND A NATIONAL CHAMPIONSHIP. ALL THROUGH A PROCESS OF REGIONAL CHAMPIONSHIP QUALIFIERS. THE TALKS AND DISCUSSIONS HAVE BEEN ON GOING AND ALMOST SIMULTANEOUSLY BEEN ANNOUNCED.THERE ARE SOME DIFFERENCES BUT THAT IS YET TO BE SEEN.
SO WE WILL START WITH THE ANOUNCEMENT AND DISCUSSIONS OF MINOR LEAGUE FOOTBALL REPORT ENTERING INTO A JOINT VENTURE WITH LONE STAR MINOR LEAGUE NSHIP GAME IN TEXAS. THEIR HALL OF FAME BANQUET AND OTHER ALL STAR GAMES AS WELL, GAME DATE AND VENUE TO BE ANNOUNCED. THERE HAS BEEN ONGOING DISCUSSIONS OF MOVING THE NATIONAL CHAMPIONSHIP GAME SITES MUCH LIKE THE NFL AND THE COLLEGIATE LEVEL TEAMS DO. THE LAST FEW YEARS. WITH THE PASSING AWAY OF DICK SEUSS OF THE MINOR FOR LEAGUE FOOTBALL REPORT, NEW OWNERSHIP AND MEMBERSFOOTBALL NEWS TO HAVE THEIR 2019 MINOR LEAGUE FOOTBALL REPORT NATIONAL CHAMPIO HAVE BEEN HAVING THIS DISCUSSION. THERE WILL BE MORE DETAILS SOON. HOUSTON IS THE FAVORED LOCATION FOR HOSTING THE FIRST EVER MINOR LEAGUE FOOTBALL REPORT NATIONAL CHAMPIONSHIP OUTSIDE OF LAS VEGAS. AT THE SAME TIME A MAJOR ANNOUNCEMENT BY THE MPFL AND THE TUFA MERGING TO FORM A MAJOR NATIONAL MINOR LEAGUE FOOTBALL, READ THE DETAILS BELOW…..AND NOTE MLFR AND LSMLFNEWS ARE NOT TRYING TO FORM A "MEGA LEAGUE"
The MPFL is excited to announce a merger with a longtime rival league, The TUFA. For a combined 19 seasons, our leagues have represented the best that minor league football has to offer in the state and region. Together, we are merging to become National Minor League Football. At the present time, NMLF is also looking to acquire leagues in California, Florida, Texas, Arkansas, Louisiana and Minnesota, to form what we believe will eventually become a "Mega League". We will have announcements forthcoming, regarding our first regional championship game that will follow. As times change, our leagues must change with them. This merger is the first step towards a centrally located true national championship game. Much more importantly, this brings the minor league fraternity together, as opposed to the divisiveness that has held it down for so long.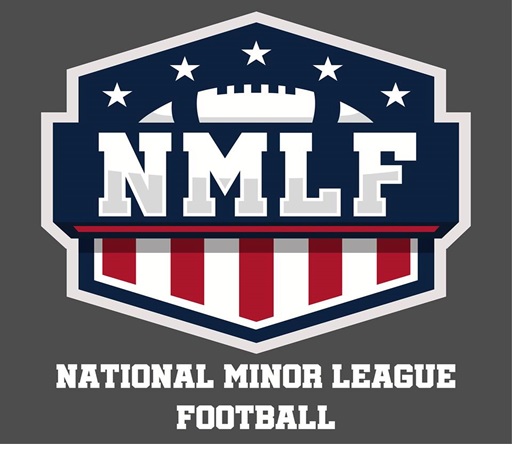 IN AN EVENT ON DECEMBER 1, 2018 THAT FEATURED 2 NATIONALLY RANKED TEAMS THE LINCOLN WAY PATRIOTS DEFEATED THE HOUSTON DUCKS BY A SCORE OF 21 - 15.
THE GAME WAS ORIGINALLY BEING FEATURED BY NATIONAL FOOTBALL EVENTS AS A REGIONAL TYPE NATIONAL CHAMPIONSHIP IT WAS EVENTUALLY CHANGED TO AND TOOK ON THE NAME OF THE BAYOU BOWL NATIONAL CHAMPIONSHIP. EACH TEAM HAD TO PAY (x) $ TO MAKE THE GAME HAPPEN. IT'S NOT UNUSUAL FOR TEAMS PLAYING IN A NATIONAL CHAMPIONSHIP TYPE GAME TO HAVE TO PAY THE EVENT ORGANIZER. IN THIS CASE IT APPEARS THE 2 TEAMS PAID THE COST FOR HAVING THE GAME. THE FLYER FOR THE EVENT IS ATTACHED BELOW. WHAT IS NOT CLEAR IS IF THE EVENT WAS SANCTIONED BY NATIONAL FOOTBALL EVENTS OR NOT! OTHER ORGANIZATIONS CONTACT LONE STAR MINOR LEAGUE FOOTBALL NEWS WHEN SEEKING INFO ABOUT TEAMS OUT OF TEXAS. THAT'S WHY WE DO THE TEXAS RANKINGS. THEY ONLY REACH OUT TO US IF THEY ARE UNABLE TO MAKE CONTACT WITH THE TEAMS AND WE DO OUR BEST TO ASSIST THEM. IN PREVIOUS YEARS WHEN DOING THE STATE CHAMPIONSHIP GAME WE DID OFFER TO PAY THE ENTRY FEE FOR A TEAM WINNING THE STATE CHAMPIONSHIP. LONE STAR MINOR LEAGUE FOOTBALL NEWS PAID ENTRY FEES ON AT LEAST 2 OF THOSE OCCASIONS. CONGRATULATIONS TO BOTH TEAMS THAT PLAYED IN THE EVENT!
THE LINCOLN WAY PATRIOTS AND THE HOUSTON DUCKS FROM TEXAS ARE SCHEDULED TO PLAY A GAME ON DECEMBER 1, 2018 @ JOE YENNI STADIUM IN NEW ORLEANS LOUISIANA.
THESE TEAMS ARE NATIONALLY RANKED WITH THE PATRIOTS RANKED #7 AND THE HOUSTON DUCKS RANKED #10. THE DUCKS HAVE AN OPPORTUNITY TO MOVE UP IN THE NATIONAL RANKINGS BY DEFEATING A HIGHER RANKED TEAM.
WE HAVE NOT GONE AWAY. WE USUALLY TAKE A BREAK AROUND THIS TIME. IT DOESN'T MEAN MINOR LEAGUE FOOTBALL HAS GONE AWAY.
THERE IS SO SO MUCH GOING ON IN THE LONE STAR STATE WITH TEAMS DOING THEIR USUAL THING IN TRYING TO DECIDE WHICH LEAGUE THEY ARE GOING TO PLAY IN AND BE A PART OF.
THERE ARE NEW TEAMS AND SO MANY DIFFERENT EVENTS GOING ON BETWEEN NOW AND JANUARY 25, 2019 TO INCLUDE GAMES BEING PLAYED AT AT&T (COWBOYS) STADIUM AND OTHER NATIONAL CHAMPIONSHIP GAMES BEFORE THEN.
STAY TUNED....AND GET THIS DECEMBER 1, 2018 ...THE CHAMPION HOUSTON DUCKS MAY BE PLAYING IN NEW ORLEANS AGAINST ANOTHER TOP NATIONAL TEAM THE LINCOLNWAY PATRIOTS.
ON DEC 22, 2018 THE TEXAS RAIDERS ARE GOING TO PLAY IN LOUISIANA AS WELL.
ALSO THERE IS A GAME IN THE WORKS FOR JANUARY AGAINST A TEAM FROM NEW YORK AGAINST THE TEXAS RAIDERS...
I WOULD LIKE TO ENCOURAGE SPREADING THE NEWS INSTEAD OF HOLDING BACK THE NEWS. IT IS BENEFICIAL TO ALL MINOR LEAGUE FOOTBALL AND IT HELPS TO GET PEOPLE IN THE STANDS. IT HELPS PLAYERS MAKE THAT DECISION OF WHERE THEY WANT TO PLAY.
MORE POSTS WILL BE COMING EACH WEEK UNTIL 2019 KICKS OFF.... THERE WILL THANKSGIVING WISHES AND MORE THIS WEEKEND....DON'T FORGGET TO GET AT STEPHANIE ON HER FACEBOOK PAGE AND SEND HER NEWS AND INFO ABOUT ONGOING ADVENTURES IN MINOR LEAGUE FOOTBALL
THE LSMLFNEWS/SPEN SHOW WILL BE ON TONIGHT BETWEEN 7 PM - 7:30 PM SP

RING CREEK BBQ INN 21746 Tomball Pkwy, Houston, TX 77070 Tune in or drop on in Lots to talk about ....State Champions, the Shuttle indoor arena team, All Star Games, Past weekends Combine, Lions playing the Louisiana Tigers July 28, 2018 searc for Texas All Stars wanting to go play in Colorado August 25...who said football season over it's not over until...At least the end of August then the fall season...