Sunday Select is made up of 8U, 10U and 12U teams from area townships and provides these younger girls, who may be playing in the VIGS League when they enter the 14U Division, a chance to experience the inter-community travel environment. They are provided the experince to meet other players from other townships and to increase their softball skills. All players must come from an in-house recreational league, and no travel players are permitted on any team. This is not a travel league, but is considered a step above most in-house recreational leagues. 
For the 2016 Schedule, Rules, and field directions, please accesss the following link: 
http://www.eteamz.com/VIGS_Sunday_Select/handouts/
For information on specific township organizations, please access the following link:
http://www.eteamz.com/VIGS_Sunday_Select/links/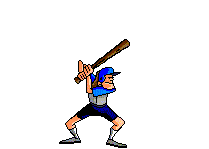 If you have not already done so, please provide the field locations for your games and any directions that you have. Directions posted on the Vigs website are no longer available as a printable document. You must now follow a link to another site and enter the longitude and latitude of the field location. The site will then provide a map. Therefore, if you have a document with the directions detailed (or a website for your organization), please send it to Kathy so she can post them here at this website.