Announcement
Smeglin Lifts Americans Past Wakefield 5-1
More editing options
Shawn Smeglin was lights out on the mound and the Americans scored two runs in the top of the first inning and never looked back, defeating the Merchants by a score of 5-1 Sunday afternoon at Walsh Field.
Melrose took the two run, first inning lead on just one hit, a leadoff single by Will Shackelford. After that single, Wakefield pitcher Steve Xirinachs (2-2) did himself in by walking Nick Herzog, hitting Malcolm Nachmanoff with a pitch to load the bases and walking clean up hitter Kyle Devin to force in Shackelford. Xirinachs then induced a grounder to second off the bat of Hunter Boyce that scored Herzog as the Merchants spun the double play. With Nachmanoff on third and two outs, Charlie Huegi walked, but Matt Hosman ended the inning when he grounded sharply back to the pitcher.
That was all the runs the Americans would need as Smeglin (2-1), who pitched the full 7 innings, surrendering only 4 hits while walking four and striking out three, took over from there. After tossing a perfect bottom of the first, he got the first two batters in the second but soon found himself in a bases loaded situation after Nick Napoli doubled and Anthony Cecere and Ryan Collins both worked walks. But Smeglin composed himself and struck out Vin Nardone to escape the threat.
Back to back one out, third inning walks to Devin and Boyce and a two out RBI base hit by Hosman increased the Melrose lead before Smeglin pitched around two Wakefield singles in the bottom of the inning to keep the score 3-0.
In the top of the sixth, the Americans tacked on two insurance runs. Hosman led off with an infield single and took second when the shortstop overthrew first. He took third on an Andre Gaudet line drive single to right. Mike Goddu then came up large when he singled to score Hosman and send Gaudet to second where Dan Cacciola went in to run for him. Shackelford failed to get the sacrifice bunt down before flying out to center for the first out and Herzog grounded into a fielder's choice to short that erased Goddu at second and moved Cacciola to third. Malcolm Nachmanoff then delivered a clutch, two out single to center to score Cacciola with the fifth and final Americans' run.
Smeglin entered the bottom of the seventh working on a three hit shutout. He got pinch hitter Louis Tarantino to ground to short where Shackelford made a great diving stop before throwing to first for the out, but Bobby Losano gave the Merchants life when he singled to center and stole second. He moved to third when Scott Searles grounded to short for the second out. It appeared that Smeglin had completed the shutout on a ground ball to second, but a not so great throw from second baseman Charlie Huegi and poor glove work by first baseman Dave Center resulted in an error on Center, allowing Losano to score the shut out breaking run. Smeglin regrouped and got Dillon Koster to ground out to Shackelford at short to end it.
The Americans' bats showed signs of life in this one as they banged out eight hits, two more than they'd gotten in the two previous games combined. They were aided greatly by seven Wakefied walks and two hit by pitches. Nachmanoff and Hosman each picked up a pair of hits for the Americans, while Shackelford, Boyce, Gaudet and Goddu chipped in with one.
The Reading Bulldogs will visit the Americans at Morelli Field Monday night. The Bulldogs hold a 2-1 lead thus far in the season series. Chris Mitchell (3-2) is scheduled to throw the first pitch at 7:30.
Melrose Matters: LHP Kyle Autilio has been diagnosed with left shoulder tendonitis and has been shut down indefinitely. Autilio is the second Americans' pitcher to be placed on the DL with injury in the last two weeks, joining Mark Fusco who went on the list following an outing against the Somerville Royals July 5.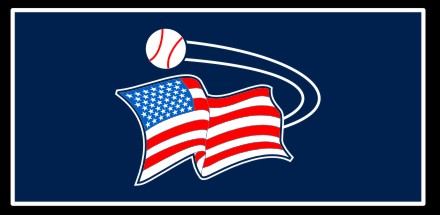 Comments
There are no comments for this announcement.