Announcement
Americans Blanked Again 3-0
More editing options
The Americans' bats remained in hibernation against the Watertown Reds Friday night at Victory Field and they were shutout 3-0 for the second consecutive game.
The Reds, who also struggled on the offensive end Friday, put together three of their four hits off Americans' starter Zach Begin in the fifth inning when they scored all three of their runs.
The Americans squandered a bases loaded, no outs situation in the top of the fifth. Consecutive singles by Chris Hopkins, Will Shackelford and Charlie Huegi off Reds' hurler Nate Beck started the inning, but Andre Gaudet forced Hopkins at home on a grounder to shortstop for the first out, Mike LaRovere struck out looking for the second and Dan Cacciola grounded out to short for the third. Watertown took full advantage of the squander in the bottom of the fifth.
Begin entered the inning with a no-hitter but Mike Samko put an end to that when he led off with a triple to center field. Justin Forman followed with a single off the glove of a pulled in and diving Shackelford to score Samko. Casey Santos Ocampo fouled out to first for out number one but Cal Christofori caught up to a Begin fastball and drove it over the left center field fence for a two run homer to give Watertown a 3-0 lead. Begin ended the inning with two strike outs and allowed only one other hit in the game, a single in the sixth, but the Americans couldn't get anything done with the bats against Beck and the 3-0 lead held up.
Begin (0-1), who helped St. John's Prep of Danvers to the Super 8 final this year, pitched a gem for the Americans in his first Intercity League start. He went six innings, allowed three earned runs on four hits. He struck out four Reds and walked one.
Offensively, the Americans managed just five hits. Nick Herzog joined Hopkins, Shackelford and Huegi with singles and John Jennings added a two out double in the sixth.
The Americans fell two games under .500 with the loss. Now 6-8, they've reached the halfway point of the season in sixth place, holding down the final playoff spot. They travel to Wakefield Sunday for a 4:00 contest against the Merchants at Walsh Field. Sean Smeglin will be on the mound seeking his second win of the season Sunday.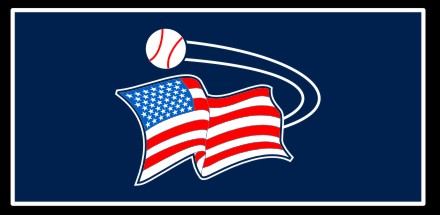 Comments
There are no comments for this announcement.