Announcement
More editing options
Welcome to the Maroon and Orange Swim Camps
Hi Swimmers and Families!
Greetings from Blacksburg! I hope everyone is well and looking forward to coming to our beautiful school for swim camp this summer. We have been doing these camps for nearly 2 decades and we genuinely appreciate your support of us and we always enjoy our time with your young swimmers!
Registration is now open for our 2018 swim camps! We are looking forward to working with your swimmer this upcoming summer for either or both camps!
Back again for this summer! We will be using the beautiful Christiansburg Aquatic Center (CAC) for some of our sessions. This incredible facility is the home for the Virginia Tech Swimming and Diving teams and the site of the 2012 ACC Swimming and Diving Championships. We are excited to use this long course meters pool for some of our afternoon sessions during camps. Please see the camper information packet for more details. War Memorial Pool on the campus of Virginia Tech will continue to be home base for camp as well as serving as the location for our dormitories and dining halls.
You should find the registration process very easy. Please contact me at maroonandorangeswimcamp@gmail.com or call (540) 392-5256 with any questions.
We are already excited about having you come to our swim camps this summer. We had so much fun last year and we have great plans for these camps to be our best ever!
Here are the dates:
June 17-21
Stroke Camp
July 8-
11
Sprint Camp
Please check www.mandoswimcamp.com for more info. and registration.
Go H2Okies!
Ned Skinner
VT Swimming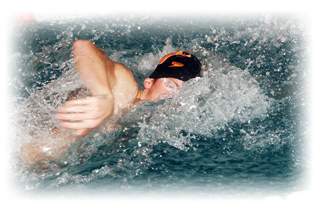 June 2018
Stroke/Mechanics Camp – June 17-21, 2018

Grades: 3 through Rising H.S. Senior

Cost: Overnight Camper $595, Commuter $295
Register Now
July 2018

Sprint/Racing Camp - July 8-11, 2018 Grades: 3 through Rising H.S. Senior

Cost: Overnight Camper $405, Commuter Camper $255

Register Now
Additional Information


Camp Discounts

Register for another camp session or register another child (must be from the same family) and receive a $20 discount off each additional session/child.

$10 off each camp if registered by May 1, 2018

The Fighting Gobbler Swim Camp utilizes Christiansburg Aquatic Center and War Memorial Pool. War Memorial Pool offers 14 training lanes, full dryland amenities and
a stretching/gymnastics room. Fields are also adjacent to the pool and dormitory
supplying outdoor dryland options.
Comments
There are no comments for this announcement.