Announcement
Invaders 95 Capture Bronze in 2011 Tsawwassen Bantam B Tournament
More editing options
Timely hitting, great defense and gritty pitching efforts helped propel the Invaders 95 team to a well earned 3rd place finish in the 2011 Tsawwassen Bantam B Tournament. A lot of lessons were learned and every player helped contribute to the overall success. This was truly a fantastic TEAM effort. Great job ladies!!
Thanks to all the parents who helped out during the tournament. Your contributions to the team's success were invaluable.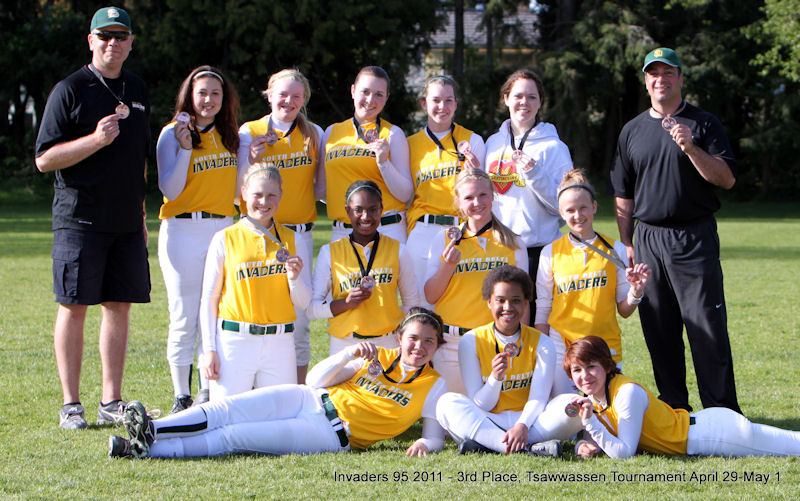 Comments
There are no comments for this announcement.