Announcement
Brian Ferguson finishes SECOND in the 400m dash at Indoor State Championships! Marsh finishes 7th in 60m! Leonard finishes 14th in Illinois in 3200m!
Posted by
Jon Gordon
on Mar 22 2019 at 05:00PM PDT
More editing options
For sheer drama, the 2019 Indoor State Championships (Illinois Prep Top Times), may have topped anything ever seen in the last ten years in Illinois, or maybe ever. It was a fantastic meet from start to finish.
On Saturday, March 23, 2019, Marist Head Coach Jon Gordon, Sprints Coach Mac Melto, Junior Brian Ferguson, Junior Thomas Leonard, and Sophomore Jovan Marsh traveled to Bloomington, Illinois for lunch at Olive Garden at 11:00 am. The Class 3A Indoor State Championships would commence at 3:00 pm. Each Athlete had a different pre-race meal plan, which included Salad and Bread, Chicken and Pasta, or Steak and Pasta.
After lunch, the TEAM and Marist Coaching Staff traveled to the Shirek Center Indoor Track & Field Stadium at Illinois Wesleyan University. The energy in the stadium was electric, with a sold-out stadium crowd filled to its capacity, with people standing in the upper deck just to get a glimpse of the meet.
The stadium featured a digital screen, showing the results of all the events throughout the meet, and a play-by-play announcer, who gave live commentary on every event that took place.
Brian Ferguson, Thomas Leonard, and Jovan Marsh received their race numbers upon arrival, and were placed in a large turf room adjacent to the stadium to put away belongings, and set up a Team Camp.
Right next to the turf room, a special gymnasium was used for event check-in, and to run warm-ups. The athletes had access to the stands on the main floor, that were roped off from the Track.
Marist had one of the largest cheering sections at the meet, which included Alumni, parents, and friends.A special thanks to everyone for their support.
Marist witnessed an incredible Track meet throughout the day, as they waited for the 60m Dash prelims, 60m Dash Finals, 3200m run, the 400m run, and the 200m dash.
In the 60m Dash Prelims, Marist Sophomore Jovan Marsh QUALIFIED for the Finals with an outstanding time of 7.12. 18 athletes were eliminated from the Field after the 60m Dash Prelims.
In the 60m Dash Finals, Marist Sophomore Jovan Marsh finished in SEVENTH place to reach the MEDAL stand with an outstanding time of 7.12.
In a nice ceremony following the 60m Dash Finals, Jovan Marsh received his Medal for finishing in seventh place, then Marsh had to prepare for the 200m dash.
In the 3200m run, Marist Junior Thomas Leonard dropped 14 seconds from the Gene Armer Invitational (9:55) with an outstanding time of 9:41.76. Thomas Leonard finished 14th in Illinois!!
In 2018, Brian Ferguson finished in ninth place in the 400m dash (52.22) at the Indoor State Championships. That changed dramatically in 2019.
In the 400m dash, Marist Junior Brian Ferguson finished in SECOND place with an outstanding time of 50.87. Brian Ferguson was awarded a MEDAL with a RED RIBBON for finishing in SECOND place at the Indoor State Championships!
In the 200m dash, Marist Sophomore Jovan Marsh finished 16th in Illinois with an outstanding time of 23.53. Marsh also ran the fastest time by a Sophomore in the meet!
After the Indoor State Championships, the RedHawks, Marist Coaching Staff, Marist Alumni, Parents, and Friends traveled to Avanti's in Bloomington to celebrate an outstanding meet. A special thanks to the Leonard Family for treating everyone to a very nice dinner.
Marist opens the 2019 Outdoor Track and Field season at Amos Alonzo Stagg High School on Saturday, April 6, 2019.
VARSITY POINTS SCORED AT ILLINOIS TOP TIMES
1. Brian Ferguson (11th) 8.0
2. Jovan Marsh (10th) 2.0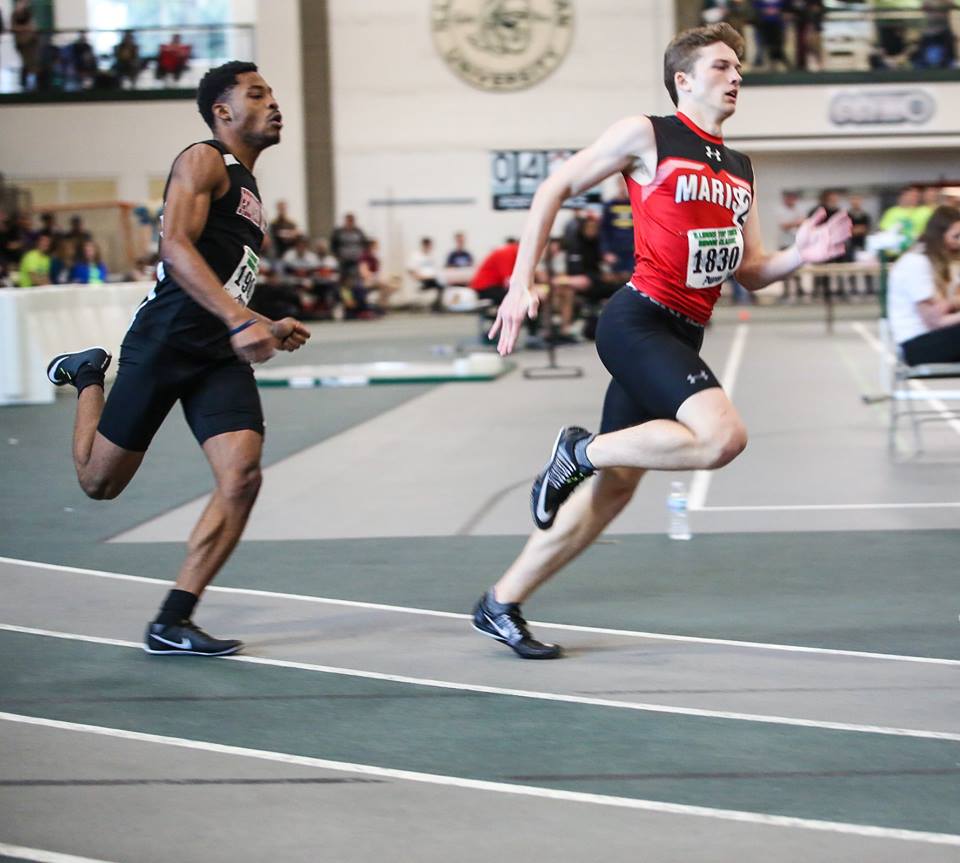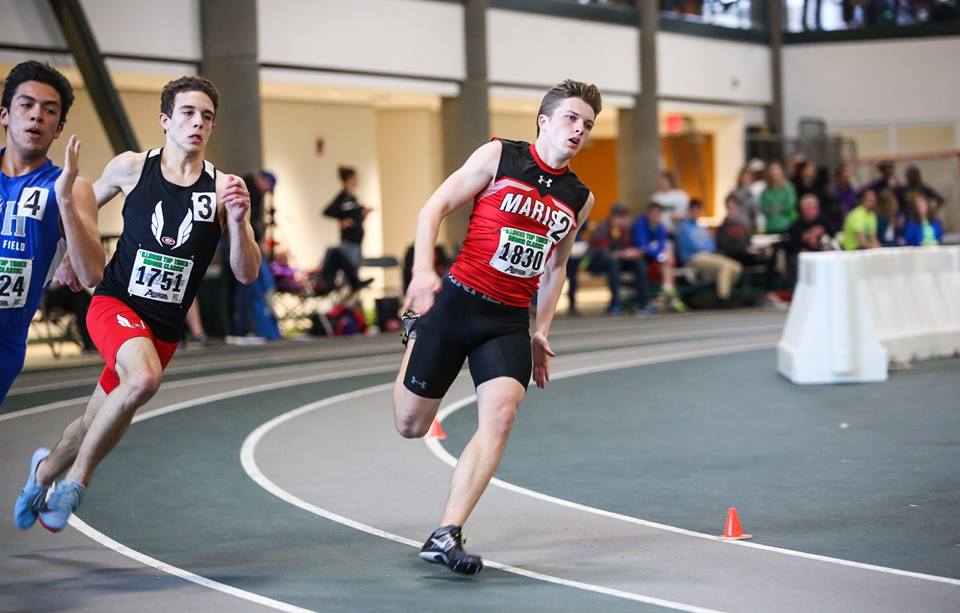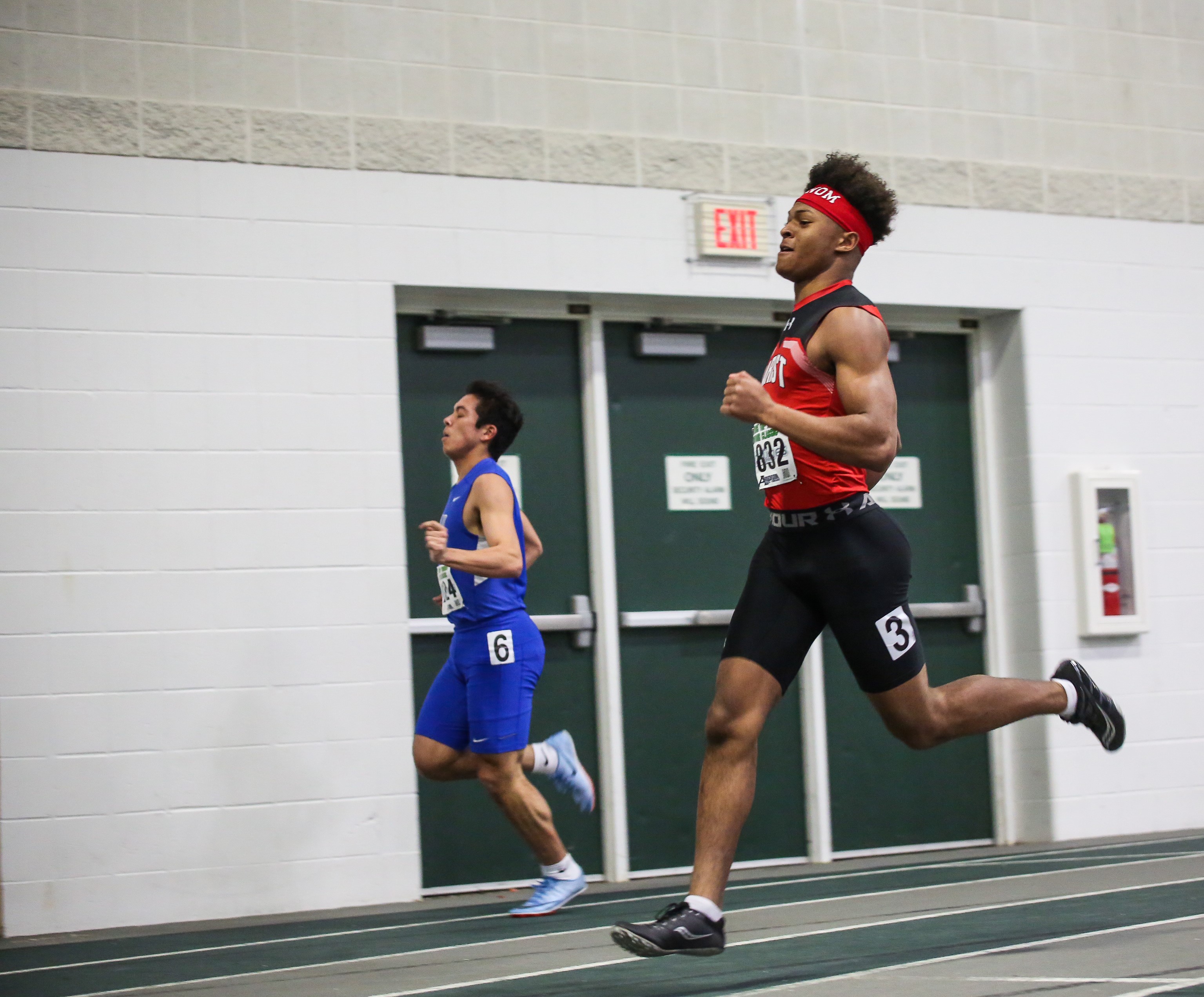 Comments
There are no comments for this announcement.