Welcome to the home of the Jaguars Flag Cheerleaders. They were formed at the beginning of the 2000 season, but have only fielded 8 teams since then. That is due for the most part because each year we don't necessarily have enough girls to go aroud after registration is done. The last 2 seasons they have had large squads and have been coached by Erica Melillo and Heather Stout. Those two ladies have done a fine job, however they are moving up to the Pee Wee level for 2014, so we will be looking for new coaches this season to begin another chapter in Jaguar Flag Cheerleading!!
GO JAGS!! BUCKEYE PRIDE!!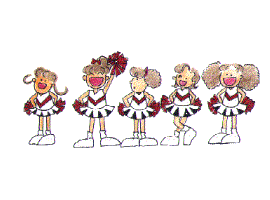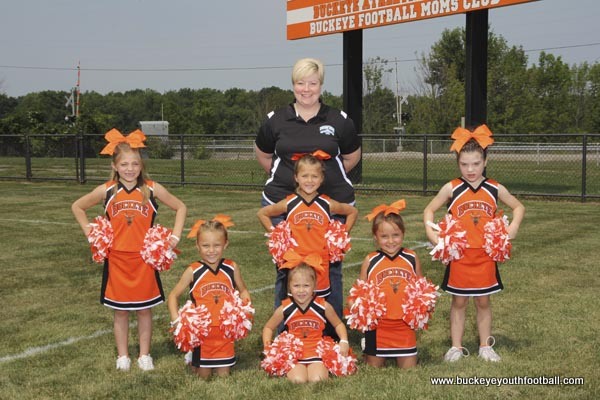 The Jaguars Flag squad will have a new coach this season. Coach Melillo and Coach Stout moved up to the Pee Wee Squad this season so Melissa Berthold and Wendy Limbert have stepped up to coach the Jags Flag girls. Since they are both first year coaches they and the girls will work with the Pee Wee Squad and Coaches during August. By the time we get to the last week of August should be ready for the season to open on the August 30th. The Jags Flag squad's Team Mom this season will be Marcia Mattern. Marcia has been around the Jaguars before as she had two daughters cheer from 1998 to 2002. Looking forward to a good 2014 Season. LET'S GO JAGS!!