Team Page

Kujawa Nick
Cuthbert Zachary
Osowski Jacob
Urman, Michael
Brening Taylor
Daniels, Trevor
Schagel Joe
Kujawa Christopher
Heilman Zach
Hanson Ben
Lewer Zachary
Johnson Lucas
Fennell Cole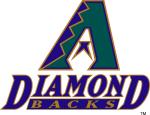 Coon Rapids Cardinal Baseball
Tryouts will be
Saturday, March 24th.
Coon Rapids High-School Field house
13 yr olds at noon
14-15 at 1pm
Click on the like below to register!
https://active.leagueone.com/Olr/Pages/Welcome.aspx?ClubId=15890
If weather is questionable, call the Rain Out Hotline at 651.295.2000
Interested in the Umpire Training?
Please refer to the Training Tab for more information.
All CR Baseball Rec Teams will be playing within
Minnesota Youth Association Services Regulations.

www.myas.org
Do you want to make a difference?
Please consider becoming involved in Coon Rapids Baseball Rec. League.
If you are interested let us know! Send an email to: president@coonrapidsbaseball.com
********************************************************************************************************
If you need financial help please email scott.crnll@gmail.com
All policies on this website are for the NORTH STAR LEAGUE Only....
Contact information is Below. Please include your player's name and age.
president@coonrapidsbaseball.com
Jeff Lindstrom @ 612-919-3186
Scott Latta @ 612-559-0280
Remember, all Coon Rapids Youth Baseball events are Smoke Free Enviroments. Thank you for not smoking!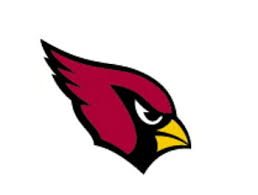 15 YO Tryouts Scheduled
Tuesday, April 11th at 4:30 pm
Players should be ready to go at 4:15 pm
9th Grade Field behind the School Cafeteria
If weather is in question, call the Hotline 651.695.2000
Welcome to 16-19 Baseball Web Page
Spring is here and that means Baseball!

Registration for the 2017 Coon Rapids Summer Baseball Season Is now open!



SPECIAL NOTE FOR 2017



2017 Registration Forms and Information
Available on line at;
https://www.eteamz.com/crbb/
or E-mail to;
johnsonrj019@gmail.com
 

Below is a link for handouts to give you information on below:



Registration Card

Tryout Information

Registration Information



ALL Players (returning or new) that wish to play
on any of the 16 – 19 year old summer teams
MUST be registered with CRBA prior to the Tryouts.



Last Day to Register for the 2017 Season is April 23, 2017