Thank you for making our Winter Clinics a Success!
We invite you to our 3rd annual Winter Clinics featuring the WHS Fastpitch Falcons- KingCo Champions! This event is open to ALL little league players-we welcome our surrounding little leagues to participate!
This is an indoor event, please wear athletic shoes (no cleats). Bring your glove, bat, and helmet (equipment will be available for all players) Fundamentals, drills, skills, and FUN with the Falcons- sign up today, registration is limited for each session.
Session 1 November 8th 10am-1pm @ WHS
Session 2 November 15th 10am-1pm @ WHS
Session 3 November 22nd 10am-1pm @ WHS
The event is FREE for all little leaguers. The Falcon Athletic Boosters will be collecting donations for this great group of players and all donations go to FAB, a 501(c)3 organization. For your $20 donation a t-shirt is included! For your $75 donation you get all 3 clinics (that's 9 hours of instruction!), a t-shirt, a headband, and a special gift. Go Falcons!
Donations are payable by check to FAB.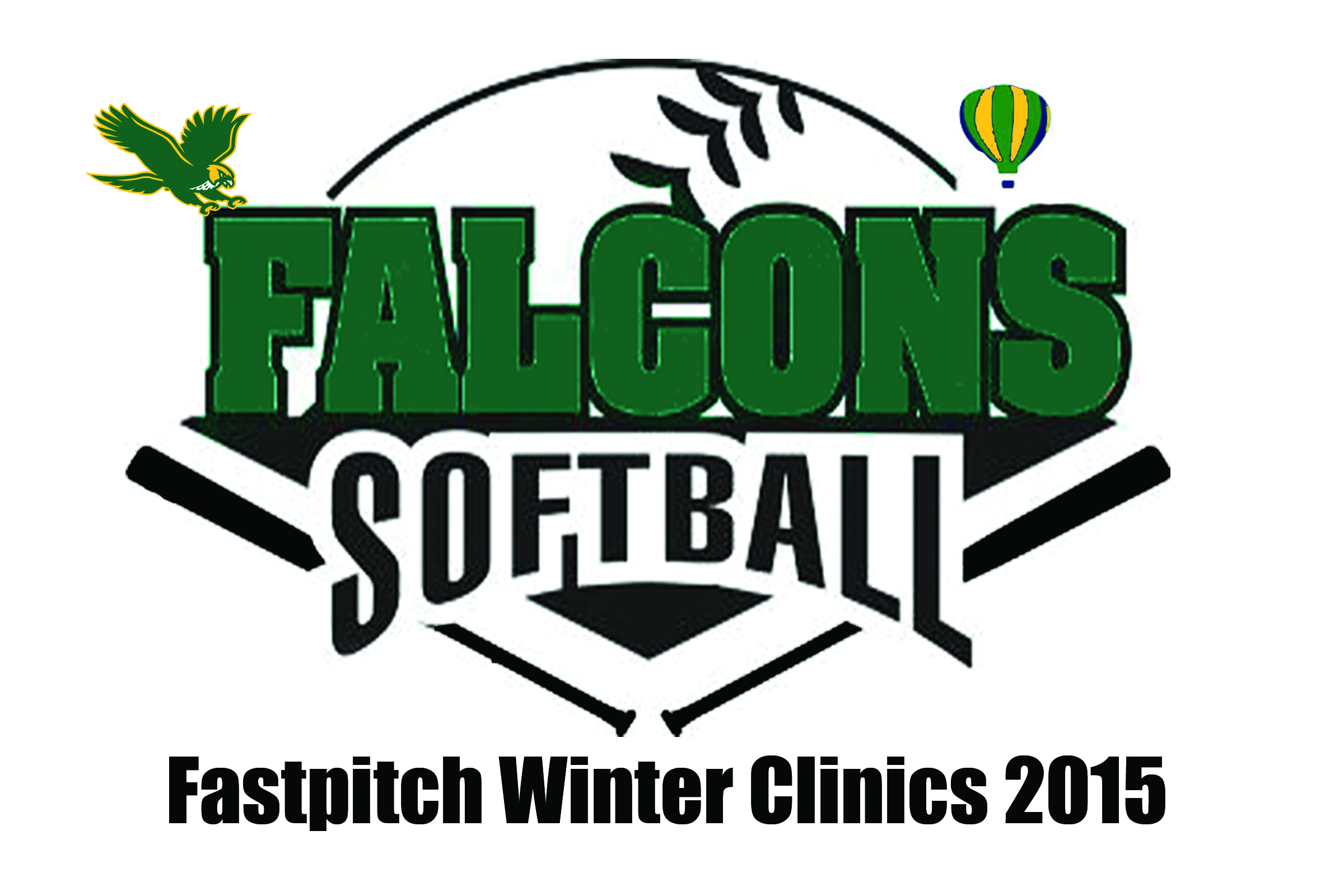 4A State Champions - 2012 & 2005
KingCo 4A Champions - 2015, 2013, 2012, 2011, 2010, 2008, 2007, 2006, 2005
The annual All KingCo 4A Team Selections have been announced and our Lady Falcons are well represented. This years honors as follows:
KingCo 4A MVP:
Alyssa O'Farrell, Senior

With a big bat and big play ability at first-base, O'Farrell produced some big numbers and clutch plays all season hitting in the #3 hole. Pounding out 51 RBI's and 37 runs on 44 hits with 12 home runs, 5 doubles and a triple she finished with a .550 batting average and 1.088 slugging percentage. Alyssa anchored the first base position too fielding 105 put outs with only 1 error.
KingCo 4A First Team:
Skylar Hein, Catcher, Sophomore

A big presence behind the plate receiving and with her bat, Hein delivered on with a .485 batting average and impressive .864 slugging percentage she belted 31 RBI's on 32 hits with 4 home runs and 10 doubles as our cleanup hitter. Skylar got it done behind the plate too with 140 put outs and 0 errors.

Lauryn Rhinehart, Pitcher, Sophomore

Owning both the starting shortstop position and the #1 pitching role, Rhinehart excelled in each. She pounded out 27 RBI's on 32 hits in the #2 hole with 10 doubles, 2 triples and 2 home runs batting .451 with at .732 slugging percentage. On defense at short-stop or on the mound she was stellar with 116 assists with only 1 error all season. On the mound she dominated with 84 strike outs in 54 innings pitched giving up only 31 hits and 13 runs for a 1.83 ERA.
KingCo 4A Second Team:
Nicole Shavlik, OF, Senior

Speed and surprise characterize Nicole. Always flying around the outfield diving for balls or putting down the perfect bunt hit or driving it through pulled up infielders, she compiled a batting average of .444 and slugging percentage of .544 stretching singles into doubles often as our leadoff hitter. Shavlik plated 41 runs this year with 5 doubles and 5 triples. She had 19 put outs with only one error in the outfield.
KingCo 4A Honorable Mention:
Alena Jones, Senior

Solid as they come at second base and one of the team Captains, Jones collected 32 put-outs, 31 assists with only 2 errors all season as she flew all over her part of the diamond knocking down balls and making it look easy. She had significant punch with her bat slugging nearly .400 and an OPS of .722 with 16 RBI's and 16 Runs scored.

Jordyn Boyd, Sophomore

Utility and versatility in Boyd, starting either behind the plate or in the outfield she got it done on both offense and defense. Hitting .400 with a .600 slugging percentage, 2 home runs, 1 triple and 13 walks, Jordyn was on base most of the time sporting a .516 on-base percentage. On defense she was either blocking behind the plate or diving in the outfield collecting 51 put outs on the year.

Olivia Riener, Sophomore

Coming off a stellar Freshman year, Riener found herself contributing both on the mound and with her bat significantly. She pounded out 7 doubles and 3 home runs compiling a .426 batting average and .809 slugging percentage at the plate. Olivia was also commanding on the mound striking out 32 batters in 38 innings pitched with a 2.59 ERA allowing only 24 hits.

Taylor Rhinehart, Sophomore

Part of the dynamic-duo twins, Taylor too split her workload on defense as a pitcher and outfielder. She had 24 hits and an impressive 10 doubles while striking out only 3 times. Her .407 batting average and .661 slugging percentage was a reflection of her power and speed. Rhinehart also was a force on the mound striking out 50 batters in 38 innings worked giving up only 23 hits and 13 runs for a 3.07 ERA.
Congratulations to Alyssa O'Farrell and Nicole Shavlik for being selected to this years Seattle Times All Star Team!

The 2015 4A State bracket is out and has our Lady Falcons vs Todd Beamer on Friday at Noon at Dwight Merkel Sports Complex in Spokane, WA.
http://www.wiaa.com/Brackets/T1185.pdf
A detailed breakdown of the bracket by Sandy Ringer can be found Here