Announcement
Woodinville Run-Rules Lake Stevens 10-0
More editing options
Lauryn Rhinehart was one late hit away from a perfect game last night as she threw a masterpiece 1 hitter with 9 strikeouts. She had all of her pitches singing as they snapped into the catchers glove clearly frustrating the Lake Stevens Vikings who were able to only muster a few shots but were shut down by some stellar defense by the outfield, infield and her battery counterpart Skylar Hein behind the plate.
After pushing a single run across in the bottom of the first inning it took until the fifth inning where our Lady Falcons pushed across 9 runs to open it up and make it seem like more of a blow out than it was for most of the game. Offense for the night was delivered by Skylar Hein drilling her first (of many to come) home run as a Lady Falcon, a smoked line drive rope to dead center, Alyssa O'Farrell with a double, triple and 4 RBI's, Taylor Rhinehart 2 for 2 with an RBI and Nicole Shavlik who was on base all night going 3 for 4 with an RBI and two runs scored.
In the end the around the line-up bottom of the fifth and the Rembrandt night of painting the corners for Lauryn proved too much as the game was called on run-rule 10-0 after 6 innings.
Next up is our first conference game against Skyline on Wednesday at 6:30pm @ WHS. Come on out and cheer the girls on!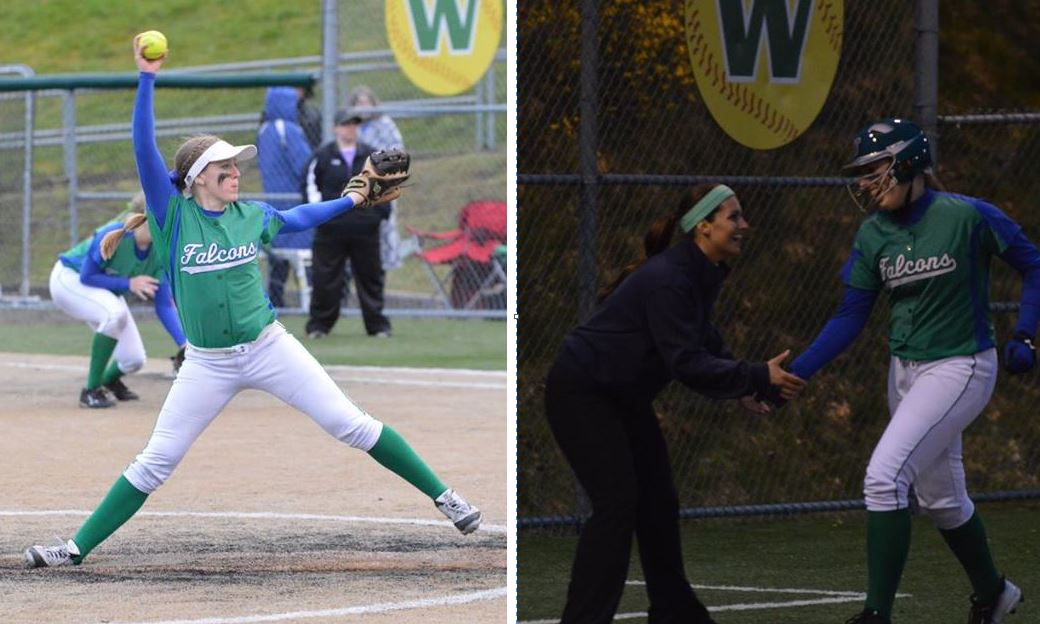 Comments
There are no comments for this announcement.