Announcement
KingCo Tournament: Redmond Fends Off Late Rally By Woodinville to Take Title 7-4
Posted by
Rob OFarrell
on May 22 2014 at 05:00PM PDT in 2019 JV
More editing options
Lots of hype prefaced this game as the top two teams and KingCo faced off for the Title and #1 seed out of KingCo for 4A State next weekend in Spokane. Redmond jumped out early with a 2-0 lead and held that into the 6th inning when we got things going with a hard line drive single by Kathryn Hatlen and then a 2 run home run by Tori Lettus to tie things up 2-2. However, in the bottom of the 6th Redmond put up 5 runs to put our Lady Falcons in a pretty deep hole going into the 7th. Though we still had some fight and were able to get two back before Redmond got three outs and in the end we came up short 7-4.
Great KingCo season for these girls who now have a lot of momentum and experience going into State next weekend in Spokane.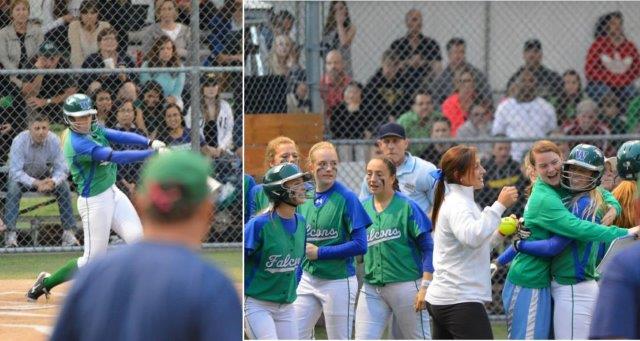 Comments
There are no comments for this announcement.