Announcement
More editing options
SoCal Wicked 18

So Cal Wicked is a class "A" fastpitch softball organization, based out of La Habra, California.  We are members of the Amateur Softball Association, ASA/USA Softball.  The organization was founded in 2003 with just 1 team and goal to teach and develop young ladies through a game they love.  Now Wicked begins our 13th season and has grown to 7 teams.  We will have a 10u, 12u, two 14u's, 16's and our 18 Gold team headed up by Dave Limon, the Wicked founder.  Since our inception, we have qualified for a combined 30 national events.  The organization has established itself as a quality program and continues to gain exposure with some the top colleges in the nation. So Cal Wicked teams stress excellence in the classroom as well as on the softball field, including academic standards that exceed high school requirements.  Wicked strives to create strong, dedicated student athletes, as well as teach valuable life lessons through the game they love. 




 














Academic Standards 





It has been a long standing policy that in order to play for So Cal Wicked girls must maintain minimum academic standards. Players are expected to maintian a 3.0 grade point average. College coaches are looking for girls who perform both on the field and in the classroom. To ensure our players remain focused and on track, they are required to submit copies of their report cards to the coaches after each semester.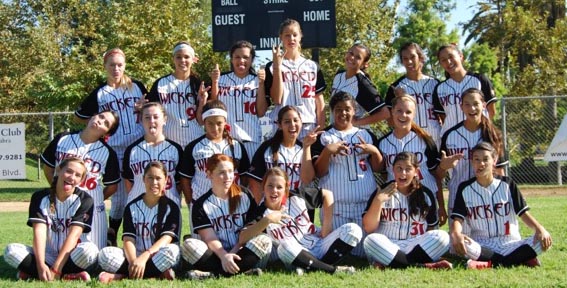 Comments
There are no comments for this announcement.