Announcement
Spikes 12U Team Wins BPA World Series
More editing options
The 12- U Spikes team recently won the Baseball Players Association World Series in Owensboro KY. The team participated in the four day event July 30- August 2nd. There were 21 teams in their age group from Michigan, Indiana, Kentucky and Tennessee. The first game on Thursday morning was against the Michigan Beach Bums, a team that finished 5th in the Michigan State tournament; the Spikes beat the Beach Bums in 5 innings, 8-0. Tyler Ward and Ben Sellers teamed up to throw a no hitter for the game. Next up were the Midwest Gloves, a team that the Spikes played last year in Noblesville IN at the Midwest Championships. This time there was a different out come, the Spikes beat the Gloves 12-1. Next up was the Indiana Nitroz on Saturday morning. The Spike played great defense with a tremendous offensive outburst against a really high quality opponent beating them 16-3. Then the came the big show down in the semi finals against the Lids Indiana Bulls, a storied program that has been in existence since 1990. The Bulls produce a 12-U through 18-U program each year. This organization has produced 98 players drafted by professional baseball and over 260 collage players. The Spikes played one of our best games against the high quality organization beating the Bulls 4-1. This left only the Spikes and the Murray Bucs, these two teams have played three times this year with the Spike having the slight advantage 2-1. The game started well with Scoring 1 run in the first and 1 in the second. Jarred Luebbe pitched a one hitter for the complete game win 5-0.
For the tournament the Spike racked up 45 runs while only allowing 5, going undefeated 5-0. Defensively, they only committed 4 errors for the entire tournament. The Spikes end their 2009 season with a 30-9 record.
This is the second time that this team has won the B.P.A World Series. Previously they came through the loser's bracket in 2006 to beat the Evansville Spikes twice. Six of these kids have been together since they were 8 years old. They have a record of 163 wins and only 51 losses, with two state championships as well. They have competed in 48 tournaments since 2005 and have placed 1st or 2nd in 38 of the 48 tournaments.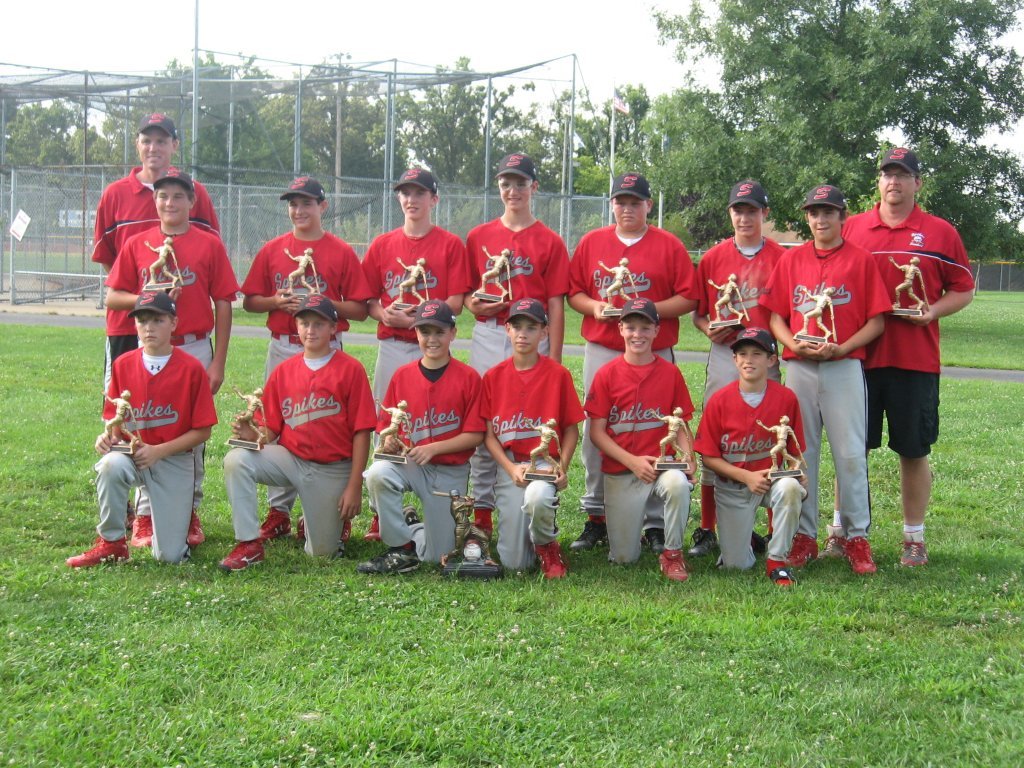 Comments
There are no comments for this announcement.