Announcement
The 12U's are 2009 BPA Spring Slam Tournament Champions!
More editing options
BPA D&B SPRING SLAM
OWENSBORO, KY. APRIL 11, 2009
12-U Tournament Champions
The 12-U team played a Round Robin tournament format April 11th at Panther Creek Park in Owensboro KY. The team went undefeated to win the tournament. First beating their friendly rivals the Extreme 7-4. They played well and staged a late rally to make the game a little closer in the end with Tyler Ward pitching a complete game.
Next came the River City Rockers lead by Chad Sneider. The Spikes bats seemed to come alive for the first time this year against their long time friends from the South. Cody Seifrig hit his first career Grand Slam in the bottom of the second inning and the game finished 18-0 in three innings.
In the final game of the day the Spikes played the McLean County Cougars, a newly formed team with some familiar faces. The game ended in three innings with the Spikes winning14-0.
Way to go 12U !!!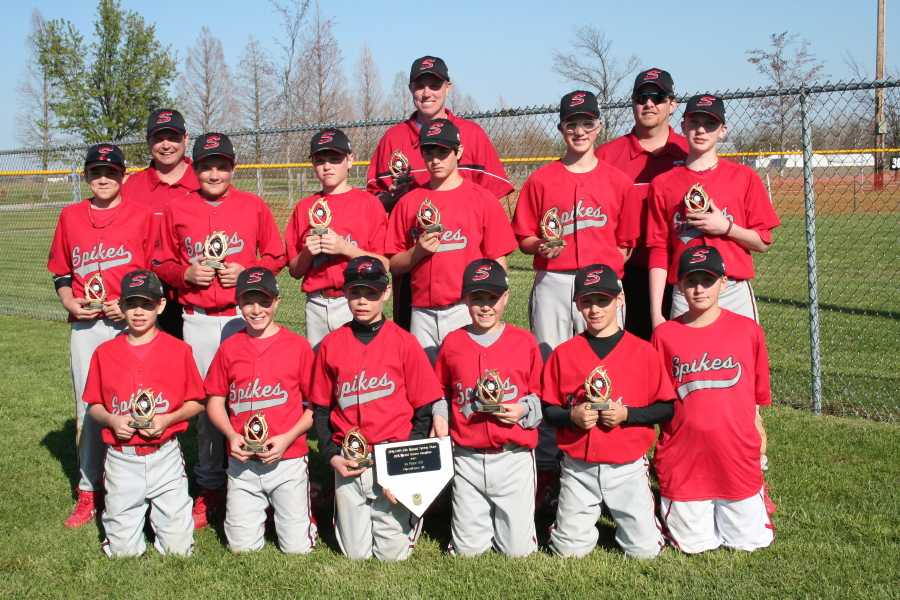 Comments
There are no comments for this announcement.