Announcement
The Spikes Website Is Currently Under Construction For The 2009 Season!
More editing options
Please bear with us as we are updating and entering info for the 2009 season. Our Website construction crews are hard at work here!
Check back often to see what's new!
The 2009 Sponsors are posted to the Spikes Sponsors page!
Thanks for stopping by!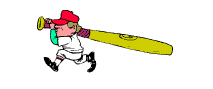 Comments
There are no comments for this announcement.