Announcement
12U Team Runner-up in Mothers Day Classic Tournament!
More editing options
The 12U Southern Indiana Spikes finished second in the May 12-13 Mothers Day BPA baseball tournament held in Owensboro, Kentucky. Left to right front row: Coach Obie Day, Brian Arnold, Patrick Heacock, Derek Kippenbrock, Matt Waggoner, Travis Fleisher, Nathan Sult, and Coach Bob Waggoner. Left to right back row: Team Manager Scott Fleisher, Austin Kunz, Brayden Maikranz, Dayne Seibert, Jonah Day, Tyler Edmiston and Coach Steve Seibert.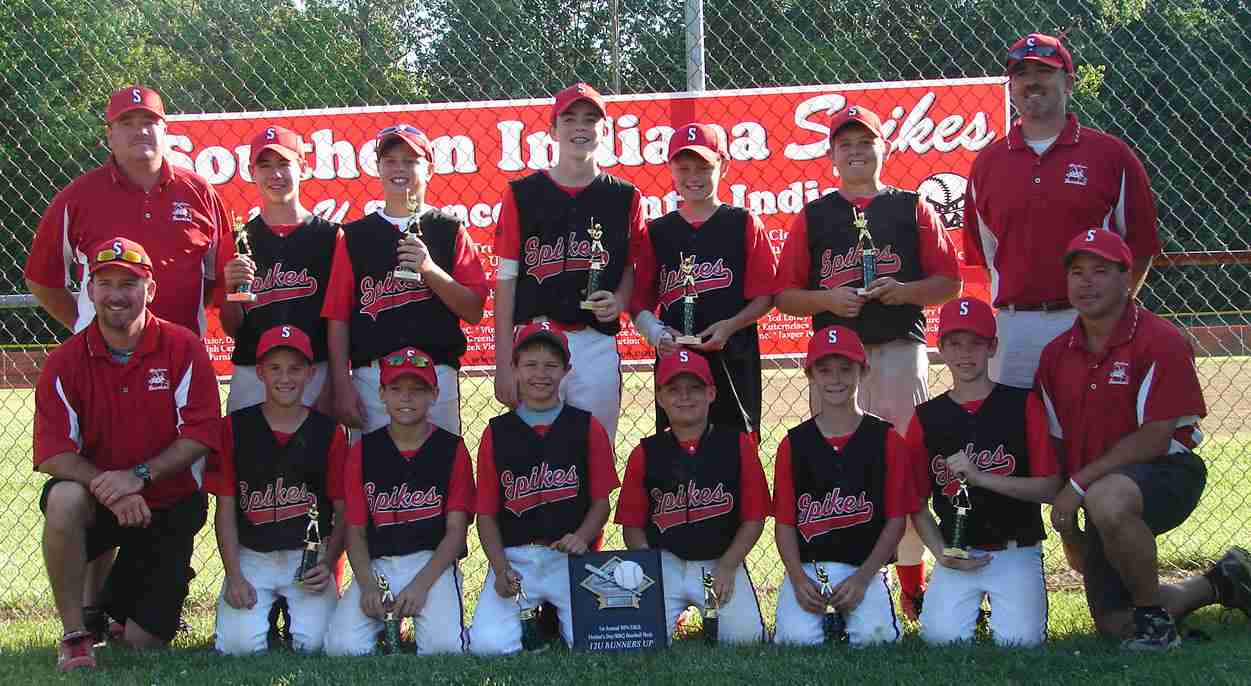 Comments
There are no comments for this announcement.