Announcement
Do you have news, photos or info to add to the Spikes website?
More editing options
If you have something you would like considered to be added to our Spikes website, such as a picture, news article or just information, just contact your team's (age division) website administrator (you can ask your Head Coach whom that is). That person can present it to the website team, and if it can be used, it will be added to the site. (We have to watch how much[and what] we add to the website as we are limited on storage space)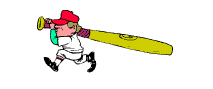 Comments
There are no comments for this announcement.