Announcement
Approved Training Options - Coaches
More editing options
Thank
Thank you for expressing an interest in coaching in the WDMLPYFL, Inc. We appreciate your desire to become a valuable and integral part of our organization and would like to thank you for your willingness to volunteer your time and talents to assist in the development of our young participants.

We feel one of our primary responsibilities as a League should be to provide and assist our coaches with the resources and training necessary to assist them in effectively and safely teaching the fundamentals of football. In addition, training enhances knowledge of the game and facilitates the positive and supportive instruction of the various character building aspects of the game. While focusing on teaching the fundamentals, having fun, and instructing participants in an environment that is physically and psychologically safe, coaches should be provided with opportunities to continually expand their knowledge base, predicated on best practices principles, to assist in the development of their young participants both on and off of the football field.

To this end, formal and recognized training opportunities are identified and participation is mandated for all individuals wishing to participate in the League in a coaching capacity.

Participation and completion of any of the below listed training clinics, approved and endorsed by the League, will satisfy the mandated training requirement. If you currently possess a valid Coaching Endorsement or Authorization in the State of Iowa, you are exempt from this provision.
The League provides EXISTING coaches this training free of charge, however coaches are responsible for their own registration arrangements for the Clinic they wish to attend. Receipts will then be forwarded to the league by the attending coach for reimbursement. First year coaches that are new to the league will be responsible for thier own registration as well, but will not be eligible for reimbursement.

It will also be noted that if existing or prospective League Coaches opt to attend one of the Glazier Clinics, the full registration fee will be paid by the Riddell Corporation, the League equipment provider. Contact the League for additional information relative to this option.
Central Iowa Youth Football Clinic
12 May 2012
West Des Moines, IA
515.971.0739
http://www.usafootball.com/resource-center/coaching/clinics
(League Sponsored in conjunction with USA Football)
Glazier Mega Clinic
Kansas City, MO
03-05 February 2012
Frank Glazier Mega Clinic
Minneapolis, MN
18-20 February 2012
Jefferson - Scranton Football Clinic
Jefferson, IA
04-05 March 2012
http://www.jefferson-scranton.k12.ia.us/jshs/news_detail.php?id=7352
Contact Info:
Dean Lansman
dlansman@jscsd.org
Hawkeye Coaches Clinic
25-26 March 2012
Iowa City, IA
http://www.hawkeyesports.com/auto_pdf/p_hotos/s_chools/iowa/sports/m-footbl/auto_pdf/revised2010coachesclinic
Iowa State Coaching Clinic
01-02 April 2012
Ames, Iowa
515.294.6721
http://www.iowastatefootballcamps.com/2010-football-camp-information.cfm
Nebraska Coaching Clinic
March 31 - 02 April 2012
Lincoln, NE
http://www.huskers.com/ViewArticle.dbml?SPSID=4662&SPID=22&ATCLID=32833&DB_OEM_ID=100
USA Football Youth Coaches Clinic
2011 - TBD
Omaha, NE
317.663.4294
http://www.usafootball.com/resource-center/coaching/clinics
USA Football Youth Coaches Clinic
2011 - TBD
Kansas City, Mo.
317.663.4294
http://www.usafootball.com/resource-center/coaching/clinics
IFCA Summer Coaches Clinic
23-24 July 2012
Ames, IA
http://www.ifbca.org/main.html
There are additional Clinics available such as national programs that are not listed. Coaches are responsible for making their own registration payment of the associated fees.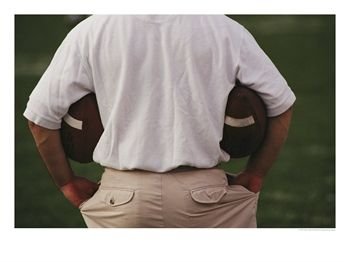 Comments
There are no comments for this announcement.