Saturday night October 23, 2010 at Buckeye the Jets Varsity picked up their 8th win of the season and in the process Head Coach Steve Watkins got his 50th win. Congratulations to Coach Watkins and the Jets! Good Luck in the Varsity Championship game on November 6th!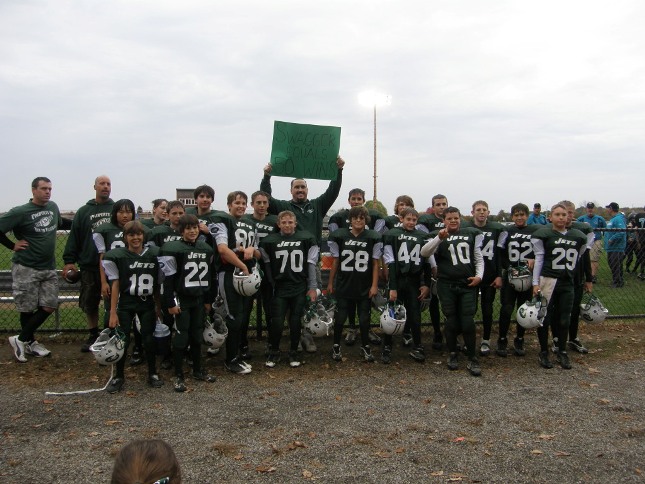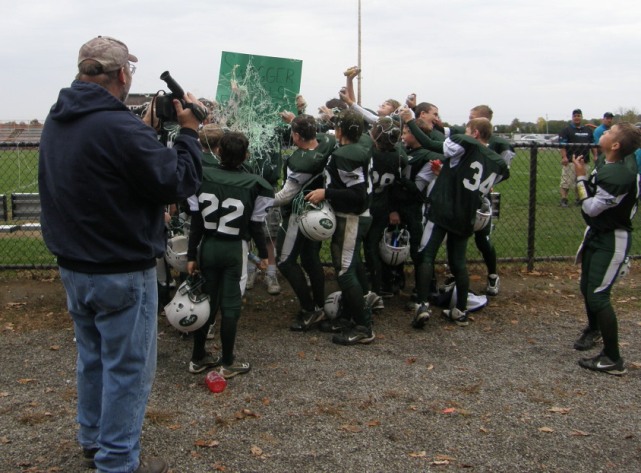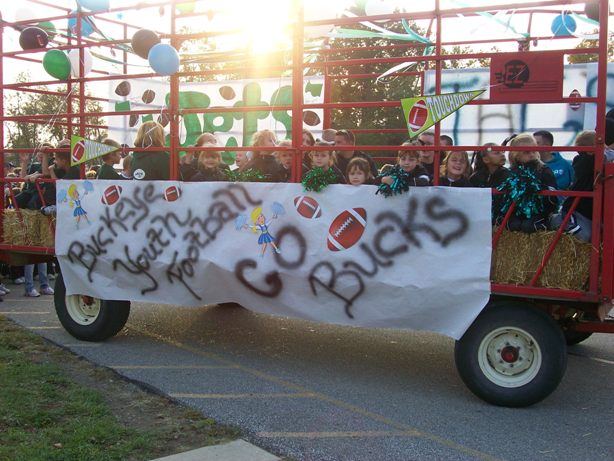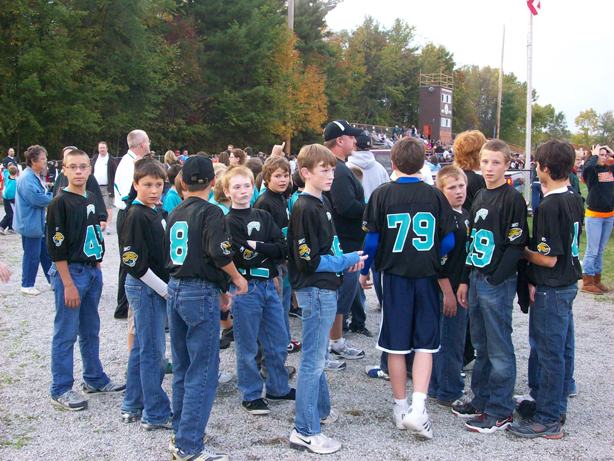 Some of the Jags should recognize it since it belongs to former Jaguar and Jets player Josh Varney who was out at practice the first week. This picture was taken at football camp last week for the West Liberty Hilltoppers. Josh and his teammates are getting ready for the upcoming 2010 Season. They list him as a 6 foot 1 inch tall, 300 pound Offensive Lineman which makes him a pretty tall order for Defensive Linemen. Good Luck to Josh this season at West Liberty.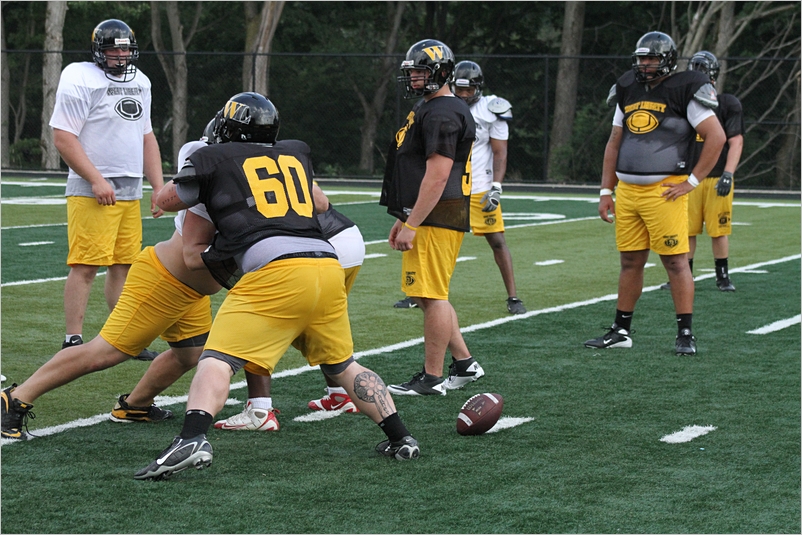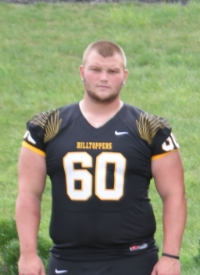 We would like to wish Congratulations to our former players and Bucks' Seniors of the Class of 2010 who graduated yesterday at Baldwin Wallace College.
Andy Young (Jets), Mike Kelly (Jags), Ian Hunt (Buccaneers), Jake Boettner (Jags), Kyle Miller (Jets), Ryan McCormick (Jags), Shawn Cordes (Jets), John Sekerak (Buccaneers), Zac Callihan (Jets), Kelton Keller (Jaguars), Cody Carrow (Jets), Tyler Erb (Jaguars) and Sebastian Ricco (Jets).