Announcement
Darren Cereshko - Baldwin Wallace Yellow Jackets
Posted by
Dave Rea
on Nov 24 2007 at 04:00PM PST in 2018 Season
More editing options
Darren is a Senior cornerback at for
Baldwin Wallace
this season. He has earned a Varsity letter as a Sophomore and Junior and is a Co-Captain with the Yellow Jackets this season. They finished 6-4 overall and 5-4 in the Ohio Athletic Conference. Darren was a member of the 1996 Jaguars Varsity. He is pictured below picking off a pass against Augustana College.
On, January 13, Baldwin Wallace held their 2007 Football Recognition Ceremony. Congratulations goes out to Darren Cereshko for receiving the Most Outstanding Defensive Back Award for 2007. The senior captain has finished his career as a Yellow Jacket. Finishing the season with a 6-4 overall record, Darren had 9 punt returns for 99 yards, 1 interception, 31 tackles, 18 assisted tackles and 5 pass break-ups. Darren was also named to the second team All-Ohio Athletic conference. Congratulations, Darren!
Darren holds all the reception and reception yardage records at Buckeye, where he played Wide Receiver and his twin brother Dan was the Quarterback. From his Cornerback position in high school he was third all time in Career INTs, two of which he returned for TDs in the same game against Warren JFK High School. He also had 3 INTs in a game three times during the 2002 Season at Buckeye. We are proud of Darren on his overall football career and academic pursuits and wish him continued sucess after his graduation from BW in the Spring.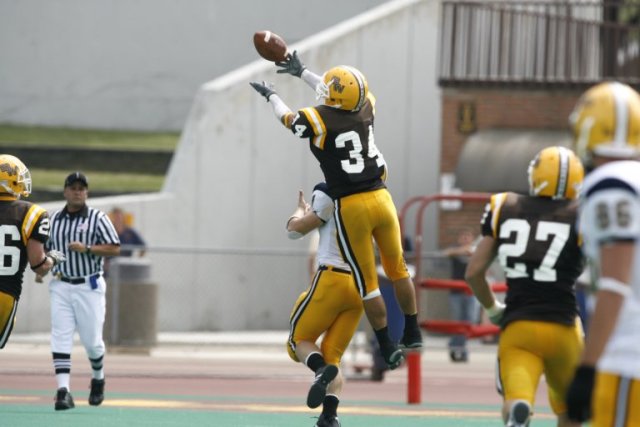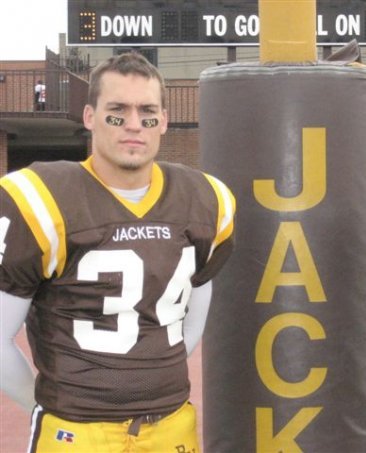 Comments
There are no comments for this announcement.