Announcement
Former Jags Playing College Ball
Posted by
Dave Rea
on Oct 11 2004 at 05:00PM PDT in 2018 Season
More editing options
Every year we talk to the youth players about doing their best on the field and in the classrooom. We want them to show pride, heart, and discipline and aspire to be a Buckeye Buck and then go on to college. We have 3 former Jags at that level during the 2004 Season. Buckeye Youth Football is proud of them and wants to recognize their efforts!
In the spring of 2004 Adam Franz (Jags '96 & '97)signed a national letter of intent to play football at the NCCA Division II level for the
Tiffin Dragons
this fall after graduating from Buckeye last June. Tiffin improved from a dismal 2-8 season in 2002, to finish 6-5 last season. Adam, a 6'3" and 240 pound lineman, helped the Bucks to their first 2 appearances in the state playoffs in 2002 and 2003. He was an All Mohican Area Conference selection during the 2003 season, along with being named to the All MAC Academic Team and Co-Most Improved Player for the Bucks. He is a Forensic Psychology major and wants to go to the FBI after graduation. Congratulations and Good Luck in your college career Adam!
Dan and Darren Cereshko (Both Jags in 1996) pictured below, opted to attend
Baldwin Wallace
and are playing Division III football for the Yellow Jackets. BW finished 10-2 and made it to the 2nd round of the NCAA Division III playoffs in 2003. Dan, a 5'11" 170 QB, and Darren, a 5'11" 210 WR/DB, together hold most of the all time passing and receiving records at Buckeye that they set during the 2001 & 2002 Sesaons. Dan was the 2003 Iron Antler Award winner for the Bucks. Darren was a Division III All Ohio Player and Defensive Player of the Year in 2002. Congratulations and Good Luck in your careers Dan & Darren! Their Uncle Ron Brant who is pictured with them below is the All Time leading scorer and rusher at Buckeye, as well as holding several other rushing records.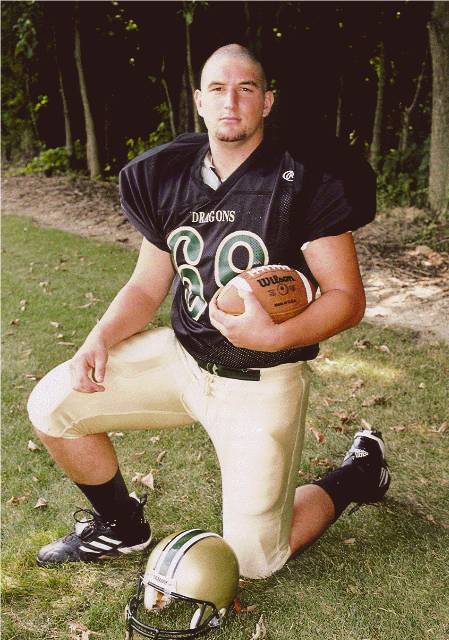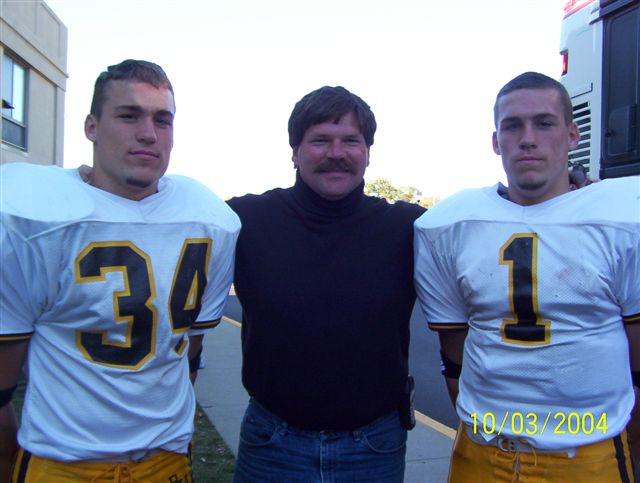 Comments
There are no comments for this announcement.