Announcement
<center>Former Jags Headed To College</center>
Posted by
Dave Rea
on May 10 2004 at 05:00PM PDT in 2018 Season
More editing options
Two more former Jags have made a choice to play football in college. Dan and Darren Cereshko have both opted to attend Baldwin Wallace College, and will play Division III football for the Yellow Jackets next season. Both Cereshkos, played in 1996 with the very first squads. Dan, a 5'11" 170 QB/DB, and Darren, a 5'11" 170 WR/DB, together broke most of the passing and receiving records at Buckeye during the 2002 & 2003 Sesaons. Dan was the Golden Buck Award Winner in 2003 and Darren was Ohio Division III Defensive Player of the Year in 2002. Congratulations and Good Luck with the Yellow Jackets Dan & Darren!

Earlier in the year former Jaguar player Adam Franz has signed a national letter of intent to play football at the Division II level for the Tiffin Dragons next season after graduation from Buckeye. Adam, 6'3" and 240 pounds, played for the Jaguars in 1997.

During high school he was in the band as a freshmen and sophomore and returned to football as a Junior. His excellent line play helped the Bucks to their first appearances in the state playoffs in 2002 and 2003. He was an All Mohican Area Conference selection this season, along with being named to the All MAC Academic Team and Co-Most Improved Player. Congratulations and Good Luck Adam!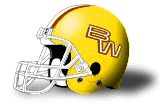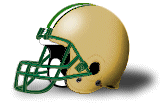 Comments
There are no comments for this announcement.