Announcement
<center>Buckeye Youth Football Welcomes The Newest Buccaneer!</center>
Posted by
Dave Rea
on Aug 25 2002 at 05:00PM PDT in 2018 Season
More editing options
Pictured above is our newest Buccaneer, and the newest addition to the Asvestas family, Jadon Claire. Bucs' Coach Scot Asvestas, wife Stacey, along with Corey & Cayla welcomed her on August 22, 2002 at 3:50AM. She is the tiniest Buc too, weighing in at 5 pounds, 2 ounces.
Congratulations and welcome to Buckeye Youth Football Jadon! We are now two for two, as last season Jets' Coach Varney and his wife Cheryl had a new son Keegan. We wish him a Happy belated birthday! He was born on the first day of practice in 2001.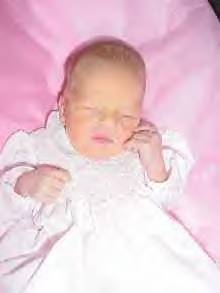 Comments
There are no comments for this announcement.