Announcement
FHLL selects DeLea Sod Farms to renovate infields #1 & #2
More editing options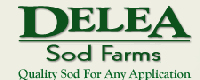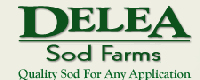 When Forest Hills LL needed to replace the infield sod on Fields #1 & #2 they called the professionals at DeLea Sod Farms.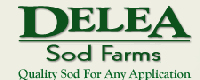 source: DeLea Sod Farms
For more than 83 years, DeLea Sod has offered premium sod at competitive prices. Our knowledgeable, friendly staff has the experience to assist you in selecting the best solution for any turf application from residential sod, to sports turf, to golf course sod. DeLea Sod is the preferred choice for a wide variety of professional, municipal, commercial and residential uses, from homes and parks to sports fields. Our sod is featured on the fields of many professional sports venues, including the New York Jets practice field, Major League Soccer fields at Giants Stadium, and the new Yankee Stadium.
For great service, call Mike Hollander and let him know Forest Hills Little League sent you.
DeLea is located at 696 Rt. 25A, Miller Place, NY 11764 | Phone: (631) 821-1414 | www.DeLeaSod.com
Comments
There are no comments for this announcement.