Announcement
IMPORTANT - Managers and Coaches Meeting
More editing options
Please note that the following Managers and Coaches Meetings are scheduled for the following leagues at the FH Youth Activities Association Headquarters 66-01 Fleet Street. It is important that ALL teams send a representative to this meeting. Team Rosters and equipment will be issued and rules discussed. Please arrive on time!
- Tee & Lob Ball - Wednesday, Feb. 5th at 8PM
- Pan Con - Tuesday, Feb. 11th at 8PM
- International - Wednesday, Feb. 12th at 8PM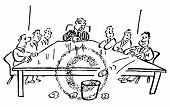 Comments
There are no comments for this announcement.