Welcome to the 2018 Season!
All Divisions are co-ed. Majors teams play and practice in Redway at Wood Field. Tee Ball and the 2 Minor Divisions may have teams in the following areas if there are enough players- Casterlin, Leggett, Weott, and Whitethorn. This varies from year to year. Players will automatically be placed on a Redway team if we are not able to form one in another area due to not enough players or no coach.
OPENING DAY will be at the beginning of April. Details will be announced on www.southernhumboldtlittleleague.com and Facebook. Regular season play for TBall and Machine Pitch usually wraps up at the end of May. Minor Player Pitch and Majors usually play through the beginning of June. Schedules may change during the season due to weather, we do our best to get the information out asap.
PLEASE VOLUNTEER!!! We are an all volunteer organization. Our player's success depends on contributions from parents and the community. We average about 240 players on 22 different teams in 5 different divisions. This takes an enormous amount of volunteer time to organize, prepare for, and execute a successful season We have many opportunities to contribute- Board positions, Snack Shack, Coaching, Umpiring, field maintenance, equipment manager, team parent, etc. We also rely on sponsors supporting each team. Sponsorship contributions help with the cost of uniforms and insurance. Please take a minute to thank our sponsors and let them know that you appreciate their support of youth in Southern Humboldt.
Divisions of Play:
- Tee Ball Baseball- ages 4-6. Players must turn 4 by August 31, 2017. This division is for kids who want to learn the fundamentals of fielding and hitting. In Tee Ball, players hit a ball off of a batting tee. The primary goals of Tee Ball are to instruct children in the fundamentals of baseball and the value of teamwork.
- Minor League Machine Pitch- ages 6-8. Players league age 5 may be waived up to this division if they have played a year of Tee Ball. The players will further develop their skills, knowledge of the rules and teamwork. Players generally play in this division 1-2 years depending on their skill level.
- Minor League Player Pitch- ages 7-10 and inexperienced 11 year olds. This division is for children who understand the basic rules and skills of playing baseball. A player generally plays in this division for 2 years depending on their skill level.
- Majors- ages 9-12- We usually charter 4 Majors teams: A's, Dodgers, Giants, and Pirates. Players moving up to this division MUST attend a skills assessment day in March. Players will be put on a team through the draft system. Each team has 12 players, some returning, some new to the division. At the end of the local season, the top 2 ranking teams will advance to the Tournament of Champions. We also have 2 All Star teams formed from this division that will have post season tournament play at the end of June and beginning of July.
-Senior League- ages 13-16- Our Senior League team will play teams throughout Humboldt County. Players at this level will be on a larger field with advanced rules preparing them for High School ball.
------------------------------------------------
This year, we will also have a Senior League team for players age 13 and up that will play teams in Northern Humboldt and host games at the SFHS field. We are still looking for help with coaching and organization; if you're interested, contact Jacob at 707-986-1679.
------------------------------------------------

For information about girls softball visit Humboldt Fastpitch.
-----------------------------------------------------
Team Sponsorship
Each year local businesses help our kids have a great season by sponsoring a team. SHLL uses these contributions to the Southern Humboldt Little League program are used to buy uniforms for our teams each year. As always, the business name is proudly displayed across the back of the jerseys. If you are interested in sponsoring a team or need more information, please fill out our request form! Thank you!
------------------------------------------------------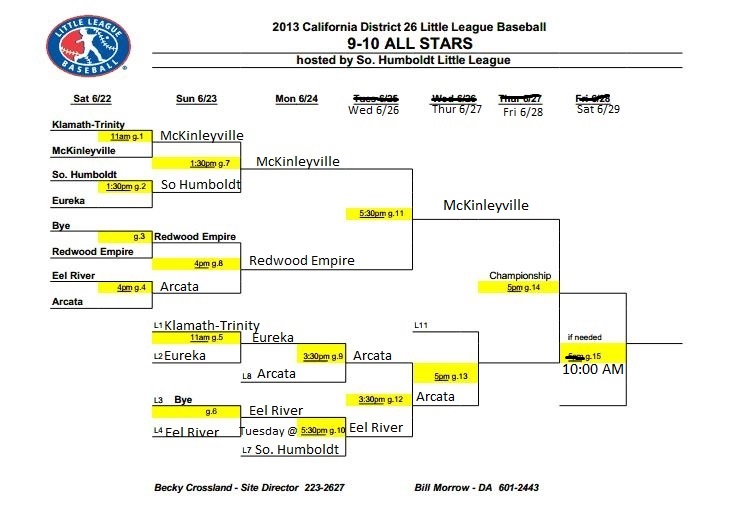 2018 Season Make-Up Picture Day is on Thursday, May 17th at 4:15 pm at Wood Field in Redway!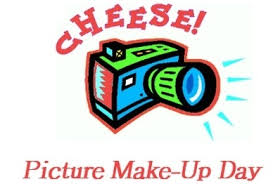 We love baseball!
Do you?
Does your kid?
We had a Southern Humboldt Little League meeting last night. One parent/Board Member and two coaches showed up. Our league organizes about 240 kids per year into 20+ teams in five different divisions. This should not be on the shoulders of 1, 2, or even 3 people. We also have kids playing other sports, schools to keep up with, and a family to feed. We do not have the time to commit, and yet we do anyway.
If you would like to see this league continue and thrive, now is the time to step up. We need about 10 people to commit to being on our local Board and take on the following jobs. Once we can get these commitments taken care of, we will begin to ask for help with regular season tasks. At this time we have a President, a Snack Shack Coordinator, an Equipment Manager, and a Registration Coordinator (who is done after this year and would love someone to help and learn for next year).
We do not have the following positions filled.
Vice President
Secretary
Treasurer
Safety Officer
Player Agent
Umpire in Chief
Information Officer
Field Maintenance Coordinator
Sponsorship Coordinator
Banner Coordinator
Division Liaison- for each division
Etc., etc.
How will you help make the 2018 SHLL season a success for our young players?
Each year SHLL strives to bring All Pro Clinics to Redway before the season begins. It is a fun filled Saturday for players 9 and up to learn new skills and better technique. The clinic is taught by former MLB players Clint Brill, Bruce Charmichael, and Bob Oliver.
Water Bottles! You may have noticed that the bottled water being sold at the snack shack this year is made of compostable plastic. We are trying to get away from bottled water and contributing to the negative impact they have on our planet and health. We have a "Hydration Station" set up by the epuipment shed that anyone can fill their own water bottles with. The water in the Hydration Station is filtered and cooled. Every player has been issued a SHLL metal water bottle, some coaches have opted to hold on to them for the kids and bring them to each game. There is no charge for the water at the Hydration Station, but if you would like to make a donation toward the filters for it, please do so aat the snack shack.