Fall Ball Registration Opens In July...
Important information please read in its entirety:
Use the link below to re-direct to our new web site.
At the new site:
You will need to setup a new account and profile for each player.
You will need to attach a birth certificate copy for each player.
You will need to complete and attach a medical release form for each player. See menu tab "Documents-Links" to download form.
You will need to attach proof of residency within the Monroe-Woodbury school district.
Divisions may close at any time due to reaching capacity.
All registrations are taken on a first come, first serve basis
Any registration received after 1/24/19 will be accepted as a waitlist player only and will be charged a $50 late fee.
Placement depends upon overall enrollment, roster vacancies and available volunteers.
There is no guarantee of team assignment from the waitlist.
Refunds will be issued for players who are unable to be placed.

Failure to provide the required documentation will result in your child being placed on the waitlist and not assigned to a team.

To request waitlist status

, send an email to: mwlittleleague@hotmail.com with "Waitlist" as the subject. Please include your child's full name, date of birth, home address and a daytime phone number.

---
Click Here to Access New Web Site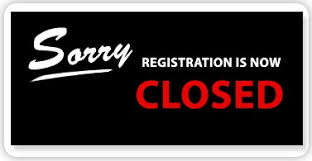 Game cancellations are announced using a Free Rain Out Service
- Instant messages will be sent via text or email directly to your cell phone for changes /cancellations. Know if its cancelled before you travel to the field. Here is the link to sign up, there is no team code necessary just search for Monroe Woodbury Little league: http://www.rainedout.com/
Please note that as of January 1, 2018, the USA Baseball Bat Standard will be implemented for all Little League "Baseball Bats".
New bats are required to have the posted logo for the Instructional, Minor, Major, Intermediate (50/70) and Junior Baseball Divisions.
No bats previously approved for use in Little League Play will be permitted to be used in any Little League game, practice, clinic or LL sanctioned event.
For more information on the USABat standard and a complete list of bats approved through the USABat Standard, visit: usabat.com.
https://usabat.com/?utm_source=PC%20-%20December&utm_medium=bat%20list%20link&utm_campaign=PC%20-%20December
New standards do NOT apply to any divisions of Little League Softball. Also, there is no list of approved softball bats. In softball, the bat only needs to meet the specifications of Rule 1.10 for a softball bat.
For more information, please copy and paste this link to your browser: http://www.littleleague.org/learn/equipment/baseballbatinfo.htm
Frequently Asked Questions about the USABat standard:
Q: Which national member organizations are implementing this new standard ?
A: To date, the following organizations are participating (in alphabetical order):
American Amateur Baseball Congress (AABC), Babe Ruth Baseball/Cal Ripken Baseball, Dixie Youth Baseball, Little League Baseball and PONY Baseball.
Q: Why the change to a wood-like standard?
A: USA Baseball's national member organizations believe that a wood-like performance standard will best provide for the long-term integrity of the game. The new standard will not have a drop-weight limit, so young players can use bats made with light-weight materials.
Q: Why not just use wood bats?
Wood is a scarce resource. The new bats will be designed to perform much like wood, where its performance will be limited to the highest performing wood.
How is the USABat standard different from the BBCOR standard used by the NCAA and NFHS? Both the USA Baseball and NCAA bat performance tests are based on the coefficient of restitution from a bat-ball impact. The scale of results is different, however, since they use different test balls and test speeds. The testing difference is necessary to address the various levels of play in the respective age groups.
Q: Why is USA Baseball involved?
A: The national member organizations asked USA Baseball as the national governing body to take the lead in this process to establish a new standard. Many other national governing bodies set and enforce standards for the equipment in their respective sports. To that end, USA Baseball established a Bat Study Committee of leading scientists and conducted theoretical modeling, field testing and lab testing. The committee shared its findings with the national member organizations, who then endorsed the new USA Bat standard.
Q: Who were the scientists on the USA Baseball Bat Study Committee?
A: Alan Nathan, Ph.D., Professor Emeritus of Physics at the University of Illinois Dan Russell, Ph.D. Professor of Acoustics at Penn State University Glenn Fleisig, Ph.D. Research Director of American Sports Medicine Institute
Q:Is safety the reason for the change?
A: No. Youth baseball continues to be one of the safest of all sports for youth participants.
Q:How will I know which bat to buy?
A: All new bats that bear the USA Bat licensing mark will be permissible for play in the leagues and tournaments of the participating youth baseball organizations.
Code of conduct:
The Monroe-Woodbury Little League has implemented the following Code of Conduct for the important message it holds about the proper role of parents in supporting their child in sports.
Parents and Coaches must read, understand and acknowledge the terms of our programs prior to submitting payment for registration in order for their children are eligible to participate.
Preamble:
The essential elements of character-building and ethics in sports are embodied in the concept of sportsmanship and six core principles: Trust worthiness, respect, responsibility, fairness, caring and good citizenship.
The highest potential of sports is achieved when competition reflects these "six pillars of character."
I therefore agree:
• I will not force my child to participate in sports.
• I will remember that children participate to have fun and that the game is for youth, not adults.
• I will inform the coach of any physical disability or ailment that may affect the safety of my child or the safety of others.
• I will learn and understand the rules of the game and the policies of the Monroe-Woodbury Little League.
• I and my guests will be a positive role model for my child and encourage good sportsmanship by showing respect and courtesy, and by demonstrating positive support for all players, coaches, officials and spectators at every game, practice or other sporting event.
• I and my guests will not engage in any kind of unsportsmanlike conduct with any official, coach, player, or parent such as booing and taunting; refusing to shake hands; or using profane language or gestures.
• I will not encourage any behaviors or practices that would endanger the health and well-being of the athletes.
• I will teach my child to play by the rules and to resolve conflicts without resorting to hostility or violence.
• I will demand that my child treat other players, coaches, officials and spectators with respect regardless of race, creed, color, sex or ability.
• I will teach my child that doing one's best is more important than winning, so that my child will never feel defeated by the outcome of a game or his/her performance.
• I will praise my child for competing fairly, trying hard, and make my child feel like a winner every time.
• I will never ridicule or yell at my child or other participants for making a mistake or losing a competition.
• I will emphasize skill development and practices and how they benefit my child over winning. I will also de-emphasize games and competition in the lower age groups.
• I will promote the emotional and physical wellbeing of the athletes ahead of any personal desire I may have for my child to win.
• I will respect the officials and their authority during games and will never question, discuss, or confront coaches at the game field, and will take time to speak with coaches at an agreed upon time and place.
• I will demand a sports environment for my child that is free from drugs, tobacco, and alcohol and I will refrain from their use at all sports events.
Parents agree to:
1. Learn, understand and abide by Little League rules, regulations and policies of the MWLL.
2. Promote good sportsmanship by setting a positive example while coaching your children.
3. Respect the integrity and judgment of the league administration.
4. Approach competition as a healthy and constructive exercise, not as a life and death struggle that requires victory at any price.
5. Recognize that the participants are young men and women with human frailties and limitations, who are capable of making mistakes.
6. Refrain from the use of crude, abusive or profane language, while engaging officials, coaches, players, opponents or spectators.
7. Instruct the players in good sportsmanship and remove players from competition who demonstrate un-sportsmanlike behavior.
8. Avoid behavior that will incite officials, coaches, players, opponents or spectators.
9. Avoid the use, misuse and negative impact of drugs, alcohol and tobacco, on the players, spectators and the game.
10. I will refrain from coaching my child or other players during games and practices, unless I am one of the official coaches of the team.
11• I agree that if I fail to abide by the aforementioned rules and guidelines, I will be subject to disciplinary action that may include, but is not limited to the following:
- Verbal & written warning by official, head coach, and/or league president
- Game sanction and or suspension with documentation of incident to be kept on file by the League
- Game forfeit through the official or coach
- Season suspension or removal from program
- Anyone guilty of improper conduct at any game or practice will be asked to leave the field and be suspended from the following game.
The League is a 100% volunteer based.
It takes the effort of our entire adult membership to provide our children with the type of Little League experience they deserve!
The Mwll makes a determined effort to enlist the best adults in the community to serve as Head coach and assistant coaches. Screening of coaches and others who have contact with our children is of the utmost importance.
Volunteers are required to Coach teams, assistants are needed as support.
Why Should I Become a Volunteer?
Little League Baseball and Softball is an organization designed to help children become good citizens. It is a program that instills leadership, preparing today's youth to be tomorrow's leaders. The MWLL relies solely on adult volunteers to help ensure that the organization remains structured and runs efficiently.
We always looking for responsible and enthusiastic individuals to support and coordinate Little League events and activities.
As a volunteer, you should have a keen interest in the safety, well-being, and overall development of children.
Who Can Volunteer?
Anyone can apply to become a volunteer. Whatever talents or skills you have, we can use them! Volunteers are grandparents, siblings, aunts and uncles, retirees, community leaders, former Little Leaguers, friends, neighbors, and more. Any community member who wishes to become a volunteer may apply.
All parents of children involved in Little League Baseball and Softball are strongly encouraged to volunteer. This allows you to be an epic role model to your child by teaching them to give back to their communities. As a parent, volunteer, you have the opportunity to spend quality time with your child in a safe, fun-filled environment. Volunteering allows your life and your child's life to intersect on common ground, with shared interests and goals.
On rare occasions, Little League, through District Administrators and your local Board of Directors, may deny individuals the privilege of volunteering for reasons, past or present, that may be detrimental to the positive development of young people, other volunteers, and/or Little League International. When you apply to become a volunteer, you give the local Little League organization the right to conduct necessary background checks.
How Do I Become a Volunteer ?
Parents, need to submit a completed 2018 volunteer application. Little League international requires the MWll to conduct a background check on all volunteers via First Advantage, so please ensure you've filled out the volunteer form in its entirety, including his social security number.
Here is the link for the form: http://www.littleleague.org/Assets/forms_pubs/volunteer-app.pdf
Returning volunteers use this form: http://www.littleleague.org/Assets/forms_pubs/returning-volunteer-app.pdf
What Can I Volunteer to Do?
No experience is required to become a volunteer. Most of the volunteer opportunities require little or no training. Your local league will provide you with any necessary training (as well as support and encouragement), as they deem necessary. The best volunteers are those who are able to bring added enjoyment to the game simply be being themselves. What you see during Little League games is a mere fraction of what you can do as a volunteer. You can volunteer to help in virtually any aspect of Little League Baseball or Softball.
Head Coach:
Responsible for running the team and point of contact for all league items (team selection/draft in divisions where this occurs, equipment pickup and return at season start and end, communicating and supporting league events such as picture day and the year-end picnic). Additionally, setting up practices, ensuring players, coaches and parents conduct themselves appropriately, advocating for the program and above all striving to bring about a great experience for the children!
Assistant Coach:
Support the efforts of team manager in all areas mentioned above and assume the team manager role/responsibilities if the manager is unavailable for a scheduled practice or game. Additionally, support the players by promoting skill development and good sportsmanship. Must be available to attend at least 60% of practices and scheduled games.
On rare occasions, Little League, through District Administrators and your local Board of Directors, may deny individuals the privilege of volunteering for reasons, past or present, that may be detrimental to the positive development of young people, other volunteers, and/or Little League International.
When you apply to become a volunteer, you consent to the league has the right to conduct a background check. Volunteers are required to submit a completed Little League Volunteer Application along with a copy of their driver's license.
These forms will be distributed to APPROVED managers and designated coaches prior to winter training clinics. Individuals undergo a screening process that also includes interviews of those with personal knowledge of your qualifications.
Parents interested in volunteering as a Coach must apply when registering their child.
The MWLL reserves the right to review applicants, all appointments are subject to final approval by the league's board of directors. However, as the chief administrator, the president selects and appoints the managers and coaches. As such, no person becomes a Coach or Assistant without the approval of the president.
There is no a guarantee of any position. Upon being selected, Coaches are permitted to nominate one assistant coach for board approval. Once teams have been formed the Head Coach will solicit additional coaching support and submit their candidate to the board for approval.