The National Football League, in conjunction with the National Football Foundation, will be conducting their annual Coaches Academy at Drake University on Saturday, 10 March 07, from 7:30 am - 4:00 pm. This highly informative and educational Clinic is endorsed by the League and all existing coaches, as well as prospective coaches, are encouraged to attend. The cost of the Clinic is $40.00, with the full registration fee being paid by the League for existing coaches. The Mission: The most important element in providing a positive football experience for a young person is the coach. Ensuring that the adults who interact with our young athletes have a solid and healthy perspective on how to maximize a player's development both on and off the field is critical. That's why The National Football League and National Football Foundation have teamed up to create the NFL/NFF Coaching Academy, which is designed to further educate youth and high school coaches in not only the areas of football skills and strategy but the game's character building and social benefits. The mission of the NFL/NFF Coaching Academy is to elevate the quality of coaching at the youth and high school levels across America. The mission is reflected best in the programs guiding motto: "Developing winners in football and in life." By improving the quality of coaching, a significant contribution is made to the positive development of America's youth while the great game of football is advanced. The Program: Over 10,000 coaches attend more than 50 NFL/NFF Coaching Academies that take place each year in selected cities and countries. Each academy consists of one or two-day clinics combining lectures with on-field demonstrations of technique and practice components. Created by a nationally recognized team of coaches, educators, sports psychologists and medical experts, the curriculum includes six essential areas needed to properly train coaches to effectively teach the game while running a safe and successful program in a positive learning environment. Coaching philosophy Offensive, defensive and special teams skills and strategies Coach-player communication and effective feedback Life skills development - teaching players to succeed in football and life Player health, safety and nutrition Program and team management What Coaches Receive: * Coach's Playbook, a 511-page resource designed as a post-clinic reference * Interactive CD-ROM with graphic illustrations of skills and drills that can be used as a resource for the coach or as a teaching tool for players * Official NFL/NFF Coaching Academy tee shirt * Official certificate verifying completion of the program * Lunch The NFL/NFF Coaching Academy program provides necessary training for football coaches at all levels and helps ensure that our youth and high school football programs are staffed with individuals who are prepared to focus on the social benefits and character-building attributes developed through participation in the game of football. For registration information, contact the League (971-0765) or N.F.F. Representative Rod Rhoads at 255-4785 or 240-9811. Early registration is recommended due to limited openings, Registration Deadline - 06 March 07. For additional information proceed to the 'Links' section of the site menu.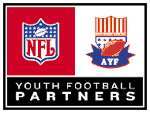 League Pictures are now complete and according to Jolesch Photography, all pictures have been mailed directly to your residence as of October 15th. Please refer any questions or inquires to Jolesch Photography, 2771 104th Street, Urbandale, 278-6500.
The Board of Directors for the WDMLPYFL, Inc., recently approved a tentative proposal for the development and implementation of a 7th grade program effective for the Fall 2004 Season. Preliminary plans are to have our 7th grader's mirror the same NFL-look as the younger players. This will allow more versatility and cost-effectiveness with respect to matching equipment as required with Junior and Senior Teams. We have met with WDM school officials and have tentatively identified sufficient stadium time for League expansion to include 7th grade teams. The creation of a League sponsored 7th grade football program will fill a gap and offer a full-contact youth football opportunity that is not currently in existence in WDM. This proposal will be contingent upon adequate participation numbers to support the viability of incorporating a separate, and 7th grade exclusive, division into the pre-existing League structure. Once again, we remind all interested players and coaches for our new proposed 7th grade program to register in a timely manner when registration periods commence. Registration procedures for 7th grade participation will be subject to the same provisions and limitations imposed for regular League Registration, the guidelines of which are expressly stipulated on the Home Page. Please be aware that liability insurance costs increase once athletes reach the 7th grade. The League has no control over this premium escalation, as it is partially attributable to the dynamics associated with bigger and stronger athletes playing full-contact sports. The League has contacted several independent insurance providers and determined that insurance premiums for athletes 13 to 15 years of age are nearly double that of what the League currently provides as supplemental liability coverage for younger participants. The League has no control over premiums associated with specific insurance coverages, which are necessary and mandated to secure facility rental agreements. In light of these considerations, the League Registration Fee for 7th grade participants has been assessed at $180.00.
In cooperation with the WDM Parks Department, the WDM School District and the City of West Des Moines, the West Des Moines 'Little Pro' Youth Football League proudly enters its third year in Central Iowa. The WDMLPYFL is a non-profit organization aimed at providing student-athletes in grades 3rd - 7th the opportunity to participate in full-contact football in an environment that stresses teamwork, sportsmanship and football fundamentals. All WDMLPYFL teams are modeled to resemble teams of the NFL, with games being played on Saturdays and Sundays at the new Valley High Football Stadium. Our inaugural and second seasons were an overwhelming and resounding success with over seven hundred student-athletes taking to the gridiron for the first time in their young athletic careers. In 2004, 22 teams were represented in four seperate Divisions. 2005 promises to be another banner year for the League as it continues to develop the ideals of sportsmanship, scholarship, and fair play in our leaders of tomorrow.