ATTENTION COACHES: The League will begin the process of identifying qualified coaches for the Fall 2017 Season in early February. Interested individuals are encouraged to complete a Coaches Application, accessible from the Handouts category of the site menu, and forward with a signed Coaches Code of Conduct to the League. Once all applications are received, the Coaches Committee will conduct interviews to establish a pool of eligible and qualified coaching candidates near the end of April. Applications will be accepted from 01 February - 15 April 2017. As a reminder, if you are a returning league coach, please complete and forward a new application for the '17 Season as well. This assists greatly in determining tentative coaching assignments and is required by our insurance carrier. PLEASE NOTE: Any individuals that have an interest in coaching in the League will be required to participate in USA Football's "Heads-Up" Certification process which is conducted annually in association with the League's own training curriculum. This training is tentatively scheduled for the months of June and July, 2017. Coaching Applications and Codes of Conduct can be accessed for downloading by proceeding to the 'HANDOUTS' section of the Site Menu.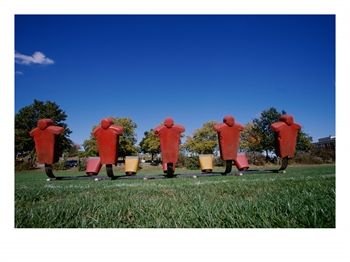 The safety and health of young athletes participating in the WDMLPYFL is unquestionably our top priority and continually a point of emphasis with our coaching staffs. USA FOOTBALL, a youth football advocacy organization, recognizes the importance of providing resources to assist in educating players, parents and coaches alike concerning health and safety issues as they relate specifically to youth football. To this end, USAF has created a reference guide to address concerns and identify injury prevention measures and safety based guidelines for participation.
League Scrimmage Games will kickoff the 2015 Little Pro Season on the weekend of September 05-06, 2015, with all league teams converging on Warrior Stadium in Norwalk and Valley Stadium in WDM to kickoff the new season.
Facility Usage: All scheduled Scrimmage Games on Saturday, 05 September 2015 (Junior and 5th Grade Divisions), will be held at Warrior Stadium. All scheduled Scrimmage Games on Sunday, 06 September 2015 (6th Grade Division) will be held at Valley Stadium. Access to Valley Stadium will be restricted to the NORTHEAST GATE. Access to Warrior Stadium will be restricted to the NORTHWEST GATE.
The League is authorized to utilize only the east bleacher area of the Stadiums. ONLY coaching staffs and participants are allowed on the field or in the field houses. No warm-ups will be allowed on the field or surrounding commons area during scrimmages. Warm-ups will be conducted outside the exterior perimeter fences for both Stadiums. Teams should be fully assembled and report to their scrimmage block ten minutes prior to the designated start time. Teams that report late will have their 20 minute time allotment shortened to ensure that the schedule is maintained without delays.
Scrimmage Games: Three (3) scrimmage games will be played on the field for most time frames, with the 30-yard lines serving as dividers and the back end zone lines as field boundaries. This will in effect divide the 120 yard field (end zones included) into three forty yard blocks. The three blocks are identified as South (S), Middle (M) and North (N). A twenty (20) minute continuous clock will be utilized, with a ten (10) minute break between time frames. Each team will play two (2) 20 minute halves, with most being played back to back against different opponents. Head Coaches will decide the format for play prior to each session. No officials or chain crews will be present. Standard League Rules apply.
Team Photographs: Team and individual photographs will be taken at both locations. Photographs will be taken in the south end of Valley Stadium and the east bleacher section for Warrior Stadium . Coaching staffs and participants are asked to be present at least fifteen (15) minutes prior to the designated shoot time. Head Coaches will provide parents with Ordering Information prior to Scrimmages.
2007 League Registration - Reserve List Registration for the Fall 2007 Season has been completed. However, if you missed the registration deadline, which was 15 April 07, and wish to have your youth participate this fall, registrations are still being accepted to compile a "RESERVE LIST". Currently, the League has limited existing roster openings for all Divisions, 3rd through 7th grade. Registrations that are received will be guaranteed a team assignment on a first come first served basis until existing team rosters are filled. After this has been accomplished, all subsequent registrations will be placed on the "Reserve List." The "RESERVE LIST" will be maintained to backfill any positions which may become available for whatever reason in all divisions (Junior, 5th, 6th, 7th) between the registration deadline and 15 August 07. Please be advised that placement on the Reserve List in no way should be construed as a guarantee of League participation and may or may not result in a team assignment. To be placed on the Reserve List, registration materials MUST be forwarded by US Mail and the following materials must be included for the registration to be accepted and processed. 1) A completed and signed PLAYER REGISTRATION FORM. 2) A signed PARENTAL CODE of CONDUCT. 3) A copy of the participant's BIRTH CERTIFICATE. 4) A CHECK or MONEY ORDER made payable to the WDMLPYFL, Inc. All registrations received for Reserve List placement will be serially documented as they are received. Should a player opening occur on any one of the existing League teams, in any Division, a Reserve List player will be notified to fill the existing vacancy. If the participant chooses to fill the existing vacancy, the participant will be placed on the team with the identified vacancy and will subsequently be advised of the team assignment. The League will not cash any checks until such time as a team placement has been confirmed and approved. In the event the participant has not received placement by 01 September 07, all registration materials (including the full registration fee) will be forwarded back to the registrant. All League Registration Forms are accessible and easily referenced by proceeding to the 'HANDOUTS' section of the site menu. Please refer to, ' THE TOP 25 - FAQ's ' located in the 'NEWS' section of the site menu for additional information and/or questions.
While it's true that statistics aren't everything, a recent study found a correlation between sports and long-term productivity among teenagers. A study conducted by Hardiness Research of Wyoming found that by a 2:1 ratio for boys and a 3:1 ratio for girls, those who participate in sports perform better in school, do not drop out, and have a better chance to get through college. A survey done by the Women's Sports Foundation found that girls who participate in sports are 80 percent less likely to have unwanted pregnancies and 92 percent less likely to get involved with drugs than those who don't participate in sports. Research has shown that students who participate in interscholastic sports are less likely to be regular and heavy smokers. Students who play at least one sport are 40 percent less likely to be regular smokers and 50 percent less likely to be heavy smokers. Regular and heavy smoking decreases substantially with an increase in the number of sports played. (Escobedo LG, Journal of the American Medical Association, 1993.) These lower smoking rates for student athletes may be related to a number of factors: Greater self-confidence gained from sports participation; additional counseling from coaching staff about smoking; reduced peer influences about smoking; perceptions about reduced sports performance because of smoking; and greater awareness about the health consequences of smoking. (Escobedo, 1993) Numerous studies also indicate that sports participation for girls directly correlates to the development of positive attributes. Girls who play sports have higher levels of self-esteem and lower levels of depression than girls who do not play sports; girls who play sports have a more positive body image and experience higher states of psychological well being than girls and women who do not play sports; and girls who play sports learn about teamwork, goal-setting, the experience of success, the pursuit of excellence in performance, how to deal with failures, and other positive behaviors - all of which are important skills for the workplace and life. (Edwards P, 1995) In fact, 80 percent of women identified as key leaders in Fortune 500 companies participated in sports during their childhood. (Linda Bunker, University of Virginia, 1988) Children who participate in organized sports and have enjoyable experiences that pave the way for active lifestyles are less likely to battle overweight problems as adults. Currently, one out of every five children in the U.S. is overweight, and excess weight in childhood and adolescence has been found to predict being overweight as an adult (American Obesity Association Fact Sheet, 1999). Also, only about one-third of elementary school students have any type of daily physical education (Ross and Pate, 1987, KidSource.com). This article was reprinted with permission by the National Alliance For Youth Sports. More information can be obtained through their educational on-line program, which is available at http://www.nays.org/.