Announcement
MSL River Bandits Secure First Place
More editing options
On Sunday, the MSL River Bandits looked to extend their winning streak to a season high three games as they take on the Bucs who come in with a 4 game winning streak.
On the mound for the River Bandits was tough lefty Rob Lowe, making his 2nd start of the season. Lowe had some control issues as he gave up 5 runs in 6 innings of work.
The offense continues to get quality at bats, working deep into counts, and as a result more runners on base. Eddy Gnadt had a season high 3 HBPs, adding to his lead in that category.
The game was finally put away as Alan Cardington stepped up to the plate in the 8th inning. He launched a liner over the centerfielder for the Bandits 1st inside the park home run of the year and 2nd home run over all.
The Bandits come away with the 16-6 victory, their 3rd win in a row and propelled into first place in the Central North Division. The MSL River Bandits take on the Wraiths on Sunday at Wing Park.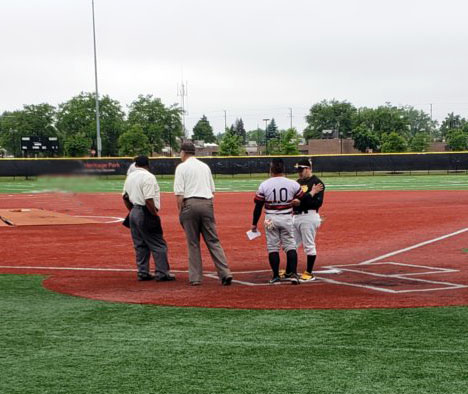 Comments
There are no comments for this announcement.