We opened with our usual 10 min of dance aerobics, Followed with 10 minutes of continuous short passing in pairs up and down the gym. We stepped up our sprint drills with more cones and a hula hoop to run around backwards. Twice without a ball and twice with a ball using the outside of our feet to turn around the cones. Once again we focussed on receiving a ball, making a move, turning and shooting. As requested we had a 10 min "personal" practice period. Most used this time to shoot on Coach Steve. Again we had defenders passing a ball from the end zone to an attacker at midfield. Both had to meet midway, with defenders showing patience and attackers maintaining possession to attack the net. A brief scrimmage closed the night. No speeches tonight. BOB T
Click on the title for the full story..... February 10, 2002 2002 TEAM BUILDING SESSION #1 Team meetings will be held at least monthly. We met at the Erin Mills Clubhouse from 1 pm - 4 pm to review a number of important player/team issues. The team worked in small groups for the session. Absent - Cayla, Erin, Corrin, Leanne, Rachel TEAM GOALS FOR 2002 We reviewed how the season is set up and what we should expect. SOUTH REGION LEAGUE PLAY I expect that the Eagles will rank as a "Premier" Division South Region Soccer League team for 2002 based on the team's 2001 league performance. We all agreed that we have the personnel and skills to compete in the Elite level regardless. This created the 2002 season priority to win our division and advance to Elite in 2003. The players all agreed that this must be our focus. LEAGUE CUP We are required to play in the League Cup which is an elimination tournament running through the season. We advance as long as we win. We need to keep schedule dates open assuming we advance. Games are drawn from a "hat" among all teams in all divisions of SRSL. Dates for regular league play and League Cup this will not be announced until early May. ONTARIO CUP We qualify for and will be entering the Ontario Cup this year. This also is an elimination process running throughout the season. This is another calendar challenge to keep open. Our first round "round robin" will be in early June. We progress as we win. Last year our U14 Girls won the Ontario Cup and the National Championship following. We will maintain a realistic perspective. TOURNAMENTS We will load most of our tournament play in the spring and use the game play to prepare for league play. The August Ottawa tournament will be an achievable goal, as will the Oakville Oscar and the Eagle Cup in the fall. PRACTICES We discussed what changes they would like considered at practices. More "free-style" time to do juggling, etc. (This will be incorporated into the Wed night sessions where a 15 minute "personal period" will be added). Friday night practices will continue to be focussed on "team" play. Longer scrimmage time was requested. I will consider this if I start to see more effort to incorporate the skills introduced at practice. I am not inclined to have our precious practice time "wasting" on old bad habits. FUN TEAM ACTIVITIES Karioke Bowling Ice Skating Pool Party Pizza Party Trampolining Mini-Golf Going out to Dinner Movies Sleep-over Party Bowling Sega City Go Carting Soccer Camp Ice Cream Wonderland Laser Quest TEAM CLOTHING ITEMS All were anxious to have green visors with white stitching. Pinnies with numbers Player shirts with names Rain Ponchos with numbers Water jugs with numbers Matching shoes PERSONAL GOALS Players were challenged to select at least 3 "measurable" personal goals that they want to have achieved by the end of the season. Players submitted a preliminary list. These still need work. We will spend more time on this at the next meeting. KEEPING A SOCCER JOURNAL The girls were encouraged to keep a daily log of their soccer season. Some intend to write a book, others to produce a movie. WEB SITE AND EMAIL The players are required to check their email and the website on a daily basis. I want them taking on an increasing role in their personal responsibility to the team (while parents are still covering their backs). The web site is our "Team Manager" for now and email is the most efficient communication means. Players were to make sure that I have their email address. BUDGET We reviewed the budget discussed at the first parents' meeting. The girls have a better appreciation for the "cost" of operating this team with the special items and activities they want to do. We have only received $650 to date in sponsor funding. MANAGING CONFIDENCE We discussed how our moods and confidence can swing from very high to very low and how our moods affect our play. Each player is responsible for turning on their own "force fields". Top athletes have to work hard to manage their feelings and not let them affect their play. THINGS THAT ROB CONFIDENCE When I am losing in a game When I lose the ball When I miss the ball When I miss the net When I mess up a play When the coach puts me down When I get hurt When I score on my own net When my teammates blame things on me. When I think negatively (Can't) When parents groan when I miss. THINGS THAT BOOST CONFIDENCE When I am winning When I or the team scores, or I set one up. When I make a good play or get a break away When I do a new "move" and it works When the coach compliments me When I take the ball away from an opponent When our keeper makes a great save. When I intercept the ball. When all players are at the game. When my teammates compliment me When the parents cheer for me CONFIDENCE DISCUSSION Most of our confidence issues relate to skills. Thankfully, these are skills that each of us personally control. We get to decide how quickly they develop through our practice and the use of skills in pressure game situations. Players should not expect too much praise for doing their job. Exceptional play draws the highest praise. Players should continue to expect "pressure" from the coach to help them focus. Each of us must accept the fact that we are good soccer players, we are good at what we do and nothing and none is going to convince us otherwise. We accept that we are not perfect, no more than any professional player who also makes mistakes from time to time. CONCENTRATION We played our concentration game tossing the little soccer balls. The players discovered quickly how hard it is to maintain concentration and learned slowly how to focus themselves in a distracting situation. They also learned how one player out of focus could mess up everyone else. DISCUSSION ABOUT LAST YEAR At Saturday's game there was some change room discussion about last season and related personality issues. I emphasized that I don't want to hear any more discussion about last year's issues. We must all look ahead and make very sure that we protect ourselves from internal conflicts. CLINICS AND OUTSIDE INSTRUCTION I will hold my usual 2 day full-day clinics (we did 4 last year) throughout the summer. These are a mix of practice and team building sessions. Some players will inevitably attend other camps on their own. If the funds are available, or we agree to ante up personally, I'd like to see the full team at a weeklong camp in early July with a different "personality". Cost is about $100 per head, $1500 per team. Camp costs are tax deductible. If anything was missed, or new suggestions come to mind please send me a note so I can add your ideas to this material. COACH BOB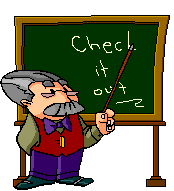 We opened with short passing drills in threes. Players were required to keep their eye on the all at all times and to sprint to space after their pass. After 5 minutes the drill was stepped up to include a step over feint before each pass. We continued with our 1v1 with a defender at our back, using a feint to turn on the defender. Defenders offered full pressure. Next our running pattern, passing drill with 3 players - "third man running" as Fausto calls it. Next a drill to push the ball up the line from our own end drawing players to one side of the field, opening up space for the defensive side to create an attack . Scrimmage for 25 minutes. We welcomed Coach Fausto, the club Dir Player Development, and his daughter Daniella from the U11 squad to our practice. Our drills continue to suffer from poor concentration skills. Many passes and shots are missed or poorly executed from mental errors. We will improve with practice.
Click on here and test your skill.

Click on here to play a broad variety of imaginative games.