Announcement
More editing options
2018-2019 Membership Fees
Returning Jr Trojans Wrestlers - $135
New members - $150
Siblings- $120 each
Registration for the 2018-2019 season will be held on
September 5, 2018 and September 12, 2018
at Thornton Community Center, 2211 Eppinger Blvd, Thornton, CO 80229
6:30pm-8pm
New wrestlers will need to provide a copy of a Birth Certificte.
Volunteer coaches are needed

Club membership fee includes USAW and Western Suburban Wrestling League memberships,
facility use fee, insurance, club shirt, custom singlet
***Fees are subject to Change***
Call head Coach/President Rudy Martinez Jr at 720-329-1359 for additional registration and practice details
Practices start first week of October and go until the end of February.
Competition starts in November and goes to the end of February.
Membership fee is non refundable after one week of practice. There may be exceptions made. You will need to bring payment and a copy of the wrestler's birth certificate as well as fill out a registration form during the registration period or at a scheduled practice.
BOYS AND GIRLS AGES 5- 14 (no high school) (Must be 5 years old by September 1st)
Practices start beginning of October and season goes until the end of February.

Wrestling shoes, workout clothing required at all practices. No clothing with zippers allowed. No jewelry.
Finger nails must be trimmed at all times.
PARENTS ARE RESPONSIBLE FOR PROVIDING WRESTLING SHOES, HEADGEAR, KNEE PADS (OPTIONAL), TOURNAMENT FEES (approx $16 each tournament) , TRANSPORTATION TO AND FROM PRACTICES/TOURNAMENTS, FOOD/DRINK AT TOURAMENTS, AS WELL AS ANY OTHER FEES NOT INCLUDED ABOVE UNDER THE MEMBERSHIP FEE. PARENTS ARE RESPONSIBLE FOR THEIR WRESTLERS AT ALL EVENTS AND PRACTICES. THE SEASON IS LONG AND DEMANDING (OCTOBER TO END OF MARCH)
Fundraisers are done to provide possible extra items for wrestlers, to provide funds for a banquet, end of season awards, and to help keep registration fees down in order to cover general operating costs.
Wrestlers and their parents can choose which tournaments and how many they would like to compete in.
Weekly attendance at tournaments is encouraged, but not required.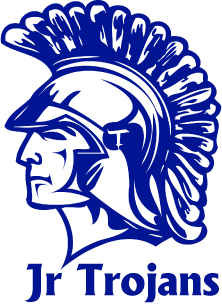 Comments
There are no comments for this announcement.